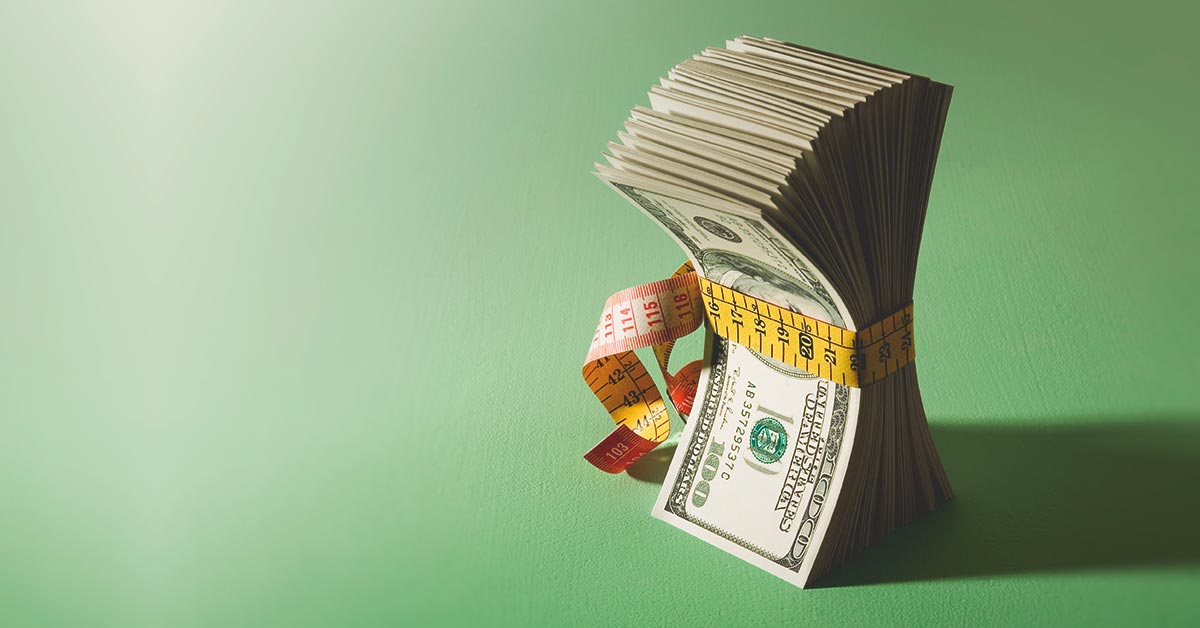 In the months ahead, the Federal Reserve (Fed) is expected to slowly and methodically reduce its $4.5 trillion balance sheet of Treasury bonds and mortgage-backed securities. We believe it's a necessary move for the long-term, but it creates uncertainties for the markets given the unprecedented nature of Federal Reserve policy since the financial crisis.
As the Fed discontinues its policy of purchasing treasury and mortgage-backed securities, market liquidity will be increasingly diminished over time. The impact of this change may be to nudge up interest rates and modestly push down stock and bond prices.
That could lead to reduced consumer spending and business investment, a reduction in commercial and residential construction, and other headwinds that could contribute to a slow-down in the economy.
But it's a risk the Fed seems willing to take. This shift to tighter monetary conditions is more palatable to policy makers during an economic upturn. Current economic conditions are as favorable as they've been in some time. GDP growth in the second quarter was a solid 3% annualized (revised up from 2.6%), consumer spending and retail sales have been trending up, corporate earnings and spending have been rising, and foreign economies seem to be strengthening.
If the policy is working, why change it?
In the midst of the Great Recession, the Fed sliced the funds rate from 5.25% to near 0% and began to buy billions of dollars of debt securities to pour money into the economy in order to stimulate spending. The policy has been successful in resuscitating the economy, but now the Fed must bring its balance sheet and interest rates back into balance.
The Fed has already begun to reduce financial accommodation by raising rates, with four 0.25% hikes since December 2016. A few more hikes are expected in the months or years ahead. The next step is to reduce its $4.5 trillion inventory of debt securities. Even though that could cool off the economy, there are several reasons it's considered sound policy.
Historically, reducing financial accommodation has been a tactic used to control consumer inflation in the economy. Currently, the recent sub-2% inflation rate is below the Fed's target rate of 2%, so inflation is not yet a pressing issue. However, there is some evidence of inflation in asset prices (stocks, bonds real estate etc.) rather than in the prices of goods and services in the economy. The Fed's policy shift is as much about dealing with this issue as it is with traditional measures of inflation.
Perhaps the most important reason for reducing financial accommodation by reducing the Fed's balance sheet is that the Fed recognizes that if the economy stumbles in the future, it may need to resort to the same quantitative easing policy again, using the lever of bond and securities purchases to bolster the economy. In short, the Fed would like some "dry powder" for future policy options.
The Process
The current balance sheet is made up of about 60% treasury securities and 40% mortgage-backed securities. The Fed board plans to gradually reduce its debt holdings by allowing treasury and mortgage-backed securities to mature each month without reinvesting in new treasuries or mortgage-backed securities. The amount allowed to mature without reinvestment would be subject to gradually increasing caps.
That cap is slated to start at $6 billion per month for Treasuries, increasing in increments of $6 billion at three-month intervals over 12 months to $30 billion per month. For mortgage-backed securities, the cap is to start at $4 billion per month and increase in increments of $4 billion at 3-month intervals until it reaches $20 billion per month.1
When will the process begin? That's still unclear. Although the economy has shown signs of strengthening recently, legislators currently face some discord over the debt ceiling hike – and a potential government shut-down. The Fed is likely to delay its monetary tightening policy until that issue is resolved.
What's ahead for the economy and the markets?
Headwinds
Political discord in Washington, Hurricane Harvey and the North Korean crisis seem to have had an effect on the markets. The stock market continued its sluggish summer performance in August and yields on 10-year U.S. Treasuries, which had peaked at over 2.5% earlier this year, dipped below 2.2%.
Oil continues to struggle with prices dropping throughout August after a rally in July. The Energy sector of the S&P 500 continues to be a drag on the market. Down about 5% through late August, the Energy sector has had only one positive month in the market this year.
Wage growth continues to be disappointing this year – up only 2.5% year-over-year. We believe that faster wage growth would be a positive trend for the economy.
As the Fed progresses with its more restrictive approach to monetary policy, the stock and bond markets could be negatively impacted. This impact could, in turn, affect the broader economy.
Tailwinds
Several economic indicators have strengthened over the recent months. After a weak start to the summer, retail sales were up 0.6% in July, according to the U.S. Department of Commerce. In addition, personal consumer expenditures have increased each month through the first six months of 2017,2 employment has increased for 83 consecutive months, and 2nd quarter GDP was solid at 3% annualized growth.
While wage growth is still lagging, ultimately job growth could drive faster wage growth, which we believe would be good for the economy.
The housing and construction market has been solid this year, while the building supplies sector of the retail sales market has been among the strongest segments of the economy this year.
Corporate earnings have experienced modest improvement and manufacturing activity appears to be on the upswing. Nearly 49% of manufacturing firms expect increases in manufacturing activity over the next six months, and only 7% expect decreases, according to the August Manufacturing Business Outlook Survey from the Philadelphia Federal Reserve Bank. Although the future capital spending index fell 3 points, firms remain optimistic in their investment plans, with 42% of the firms expecting to increase capital spending over the next six months.
The Philadelphia Fed report also had good news for the employment market. Its future employment index increased 6 points – its highest reading in four months. While about 38% of the manufacturers said they expect to expand employment over the next six months, only 5% expect to reduce employment.
The dollar has declined versus both currencies throughout 2017, helping earnings of U.S. multinationals and exporters and making U.S. companies become more competitive abroad.
Expectations
The current economic situation seems to be solid -- with strong GDP growth, low inflation, rising consumer spending and retail sales, growing job market, and improving corporate earnings and spending rates. But the undertow of discord in Washington, D.C., international concerns, and changes policy, and potentially leadership at the Fed, could all have an effect on the markets in the near future.
We believe the employment market will continue to add jobs this year, but at a more diminished rate, which could drive a much-needed increase in wages.
Although we still may see a rise in inflation growth this year, it should not be a serious concern. The consensus view for inflation has been 2.4% for 2017 and 2.3% for 2018,3 which is somewhat higher than our projections. Inflation has been growing at less than 2% so far this year. But faster wage growth and increasing consumer spending could add to that rate of inflation.
We are not sure whether the Fed will make any additional rate hikes this year, but we expect monetary tightening, mostly pursued through a reduction in the Fed's balance sheet, to begin at some point in the next few months. (See: Fed Hikes Rates for Second Time this Year)
Globally, over the next 12 months, we expect European growth to continue its gradual improvement, China to have reasonable growth, but with some persistent fundamental risks due to past excessive credit growth, and emerging market economies to continue to improve.
Although we are aware of some obstacles to continued economic growth, we believe the risk of recession has continued to diminish.
For the recovery to continue, growth in consumer spending, wages and corporate earnings are all important. A recovery in oil prices could also bode well for the economy and the markets.
All information and representations herein are as of 09/01/2017, unless otherwise noted.
The views expressed are as of the date given, may change as market or other conditions change, and may differ from views expressed by other Thrivent Asset Management associates. Actual investment decisions made by Thrivent Asset Management will not necessarily reflect the views expressed. This information should not be considered investment advice or a recommendation of any particular security, strategy or product.  Investment decisions should always be made based on an investor's specific financial needs, objectives, goals, time horizon, and risk tolerance.
This article refers to specific securities which Thrivent Mutual Funds may own. A complete listing of the holdings for each of the Thrivent Mutual Funds is available on ThriventFunds.com.
---
1 Federal Reserve
2 Federal Reserve Bank of St. Louis Personal Consumer Expenditures report, Aug. 1, 2017
3 Organization for Economic Cooperation and Development


Well that's unexpected - your subscription request was not submitted. Please try again.
Gain From Our Perspective
Get Our Investing Insights Newsletter in Your Inbox.
Subscribe now
Gain From Our Perspective
Get Our Investing Insights Newsletter in Your Inbox.
Subscribe
Thanks for Signing Up!
Be sure to check your inbox for the Investing Insights newsletter to get the latest news and insights from Thrivent Mutual Funds.
Great news - you're on the list!
Looks like you're already on our mailing list. Be sure to check your inbox for the Investing Insights newsletter to get the latest news and insights from Thrivent Mutual Funds.