THRIVENT MUTUAL FUNDS

A More Human Approach to Investing
Surprisingly sophisticated no-load funds. Actively managed by 100+ investment professionals. A track record of competitive performance. Smart and simple investing. All at your fingertips.
Sophisticated Investments, Made Surprisingly Simple
Thrivent Mutual Funds offers 21 actively managed funds spanning many major asset categories. They have no loads.* And the most impressive thing about them might be how simple they are for you.
---
Account Types For Things That Matter
---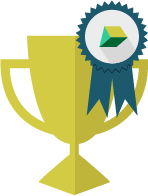 We're Honored
Recognition isn't everything, but we have to admit, our 100+ investment professionals are feeling pretty great right now. We'd celebrate, but our funds won't actively manage themselves.
2016 THOMSON REUTERS LIPPER FUND AWARDS
Actively Managed By Real People. With Real Experience.
All Thrivent mutual funds are actively managed by a team of seasoned investment professionals. Sophisticated market analysis, backed by real-world experience.
Meet the team
100+
Investment Professionals
21
Actively Managed Mutual Funds
$14B
in Assets (as of 12/31/15)