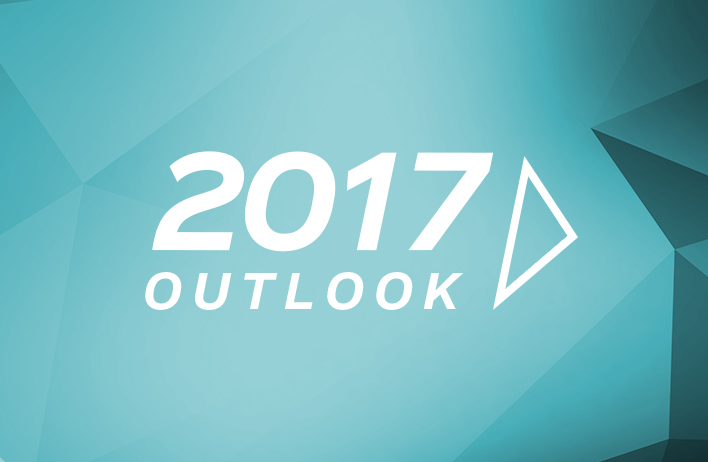 The outcome of the presidential election reflected an undertone of discontent, populism and protectionism that would seem likely to shape many of the policies of the new administration. Although the economy and the stock market have rebounded slowly since the Great Recession, real economic growth has been weak and millions of higher paying jobs that disappeared prior to and during the Great Recession have never returned, including construction, manufacturing and information technology.
With its emphasis on infrastructure improvement and a more protectionist approach to manufacturing jobs, the Trump administration hopes to bolster the demand for workers in these higher paying industries. There are a number of tradeoffs that could affect the ultimate success of this policy.
For instance, tariffs on imported goods could raise margins for domestic producers, but consumers would likely see an increase in price, which would contribute to a higher rate of inflation. Even if wages increase in dollar terms as new domestic jobs are added, real wages might actually decline if nominal wages rise less than the price of the goods. 
Higher wages could also drive up the cost of goods produced by U.S. manufacturers, making competition abroad more difficult. A rising U.S. dollar throughout much of the past few years has already tightened margins for U.S. exporters. Higher domestic wages and disincentives for companies who produce goods abroad could make international sales even more challenging.
Other key issues the next administration is expected to address include fiscal expansion, trade and immigration, foreign relations, infrastructure, taxes, healthcare, energy and the environment.
Regardless of the implementation or success of any new economic policies, the new administration comes in with some headwinds to overcome in order to extend and enhance the current economic recovery and some tailwinds to ease its transition.
Headwinds
Two of the weaker sectors of the past several years have been finance and energy. Although oil prices rose during 2016, they still remain at a level that offers little margin for many producers. The Trump administration has indicated an interest in making energy a priority, which could bode well for the oil industry. 
In the financial and banking industry, low market interest rates – along with higher regulatory costs and declining corporate banking activity – have kept margins compressed. Rising interest rates would help improve banking margins and the bottom line. 
We also continue to be concerned about sub-par corporate earnings and weak manufacturing output levels of U.S. corporations, as well as the lackluster fixed investment in structures, equipment and intellectual property. 
The dollar has made strong gains against most of the world's currencies in recent months, and likely will remain strong now that the Fed has begun to raise rates. A strong dollar makes imports cheaper, but makes American goods and services less competitive abroad, and makes foreign earnings less valuable when translated into dollars. 
In the employment market, although the job market has continued to grow at a moderate pace, wages have been soft, with median income below the 2009 level, and productivity growth has slowed markedly. 
Tailwinds
Several areas of the economy have shown improvement in recent months. Gross domestic product (GDP) growth edged up, although the 3.2% rate in the 3rd quarter was somewhat misleading. Net trade added 0.8%, but that was driven by a surge in soybean exports due to a drought in South America. In addition, an inventory build-up added 0.6%.  Neither development is considered to be sustainable.
Retail and food services sales have also been fairly strong with year-over-year sales (adjusted for seasonal variation and holiday and trading-day differences) up 3.8% for November. The housing market has also remained solid, with improved activity and rising prices in many parts of the country.
Although job growth has tapered off in recent months, the unemployment rate dropped to a nine-year low of 4.7% in November, which the Fed considers to be around full employment. However, we believe the labor force participation rate for those in their prime working years (25-54 year olds) is still a concern. The rate has moved up slightly the past two months, but remains about 1.5% below the pre-recession level. 
Despite the fact wages are still lagging, average hourly earnings have climbed about 2.8% over the past year, according to the Department of Labor. While wage growth is encouraging, if wages continue to move up at a steady rate, that could impact corporate profit margins, which could become a headwind over the next 12 to 18 months.
Expectations
In the U.S., we expect modest GDP growth over the next 12 months of about 1.5% to 2.0%, which is slightly lower than the consensus view of 2.3% reported by the Blue Chip Economic Indicators. 
We believe that the December 14 rate hike by the Federal Reserve will be followed with more small hikes in 2017, but we expect the Fed to be cautious in its attempt to "normalize" rates further. We believe the economy should be able to absorb the December hike without materially affecting the housing market, business investment, or consumer spending. It should also provide a small boost to net savers and the financial and banking industry. 
Globally, over the next 12 months, we believe that China will have GDP growth of about 6%, Japan will have flat or negative growth Europe will have growth of about 1.6%, and the UK will grow about 2.8% (which is more optimistic than most forecasts). Actual reported annualized GDP growth through the second quarter of 2016 was 6.7% for China, 0.8% for Japan, and 1.6% for Europe.
The U.S. economy has shown signs of life during this recovery, but remains in a relatively slow growth mode. We believe the risk of recession in the next 12 months remains elevated, although we are not projecting a recession in the near term. To continue the recovery, we believe that the job market needs to continue its steady growth, retail sales need to remain solid, and corporate spending and manufacturing production needs to improve.
---
Inflation expectations, geo-politics, central bank policy actions, and bond market supply and demand technical dynamics were the key drivers of bond market behavior in 2016, and we expect these factors to continue to influence the fixed income markets in 2017.
Although reported inflation statistics have been rather subdued overall, particularly in large foreign developed economies, there is some hint of a modest impulse to inflation in the form of wages and some production inputs. Inflation expectations increased as the year concluded, due to concerns that the Trump administration may pursue policies that could be considered "reflationary."  
Our view is that inflation risks are increasing, but not just because of possible changes in government policies. It is also due to the lagging effect of extreme central bank monetary policy, as well as moderating, if not rising, commodity prices, and increasing wage pressure. However, significant secular forces in the global economy, as well as tightening monetary conditions and a very strong US dollar, should keep the rate of change in inflation relatively modest. 
Geo-political factors, both economic and otherwise, continue to be a significant influence on the capital markets. Persistent weakness in European economies, Italian banking fears, concerns over the Chinese economy, and European and Japanese Central bank purchases of prodigious amounts of securities, will continue to affect bond prices. Non-economic issues, such as Russian mischief, terrorism and an increasingly assertive China, are always lurking. Each of these dynamics tends to provide support to bond market valuation, and thus systematically more suppressed bond yields.  
Central bank policy around the world will be pivotal in 2017. The U.S. Federal Reserve seems to be more intent on pursing gradually higher short term interest rates. In addition, there will be some policy uncertainty as the Trump administration nominates two new Federal Reserve Governors in 2017, and very likely a new Federal Reserve Chairman in 2018.    
Meanwhile the European Central Bank (ECB) and the Bank of Japan continue with significant bond buying programs.  The consequence of these divergent approaches relative to the US Federal Reserve is a very strong US dollar and increasing yield differentials between developed market economies. These differentials, both from a policy and yield standpoint, will temper the magnitude of rising interest rates.  
The supply-demand status of the global bond market remains an important factor. Massive central bank buying has been a large prop to prices. However, the U.S. Federal Reserve ended its buying program over a year ago, and the ECB is expected to begin winding down its buying program in 2018. The market may start to discount this event in the coming year, putting some upward pressure on yields. However, significant demand for fixed income assets, both by institutional and retail investors, persists. 
In short, we expect interest rates to continue on the modestly rising path that they have been on for the past six months. As in 2016, this path could be bumpy. Thus, we are recommending caution in terms of duration, with a preference for shorter term maturities. 
We do continue to favor higher income assets in various sectors of the market. Fundamental, technical (supply-demand) and valuation metrics remain supportive of this approach. However, we think selectivity will be important in looking for yield. Investment grade corporate and high yield bonds seem fair, while mortgage-backed and other asset-backed bonds look relatively attractive on a risk-adjusted basis. Leveraged loans and preferred stock look attractive currently, as do other alternative options for income, some of which can be found in the public equity market.  
We remain somewhat cautious near-term on emerging market bonds. Finally, the municipal bond market, which performed poorly last year, remains under a cloud given the uncertainty over tax policy. From a historical standpoint, municipals appear cheap compared to taxable alternatives, particularly for higher tax bracket individuals. At some point, municipal valuation may fully discount tax rate policy uncertainty; although we don't believe we are there yet. 
---
Even before the election, we were cautious toward the markets throughout the campaign, but the political event itself is not our only reason for caution on risk assets. We have been concerned about corporate earnings and market valuation throughout the year. The political uncertainty has been an added dimension to this somewhat cautious stance.
While short term volatility would have little impact on our outlook, we believe that for the longer term, it is important to begin considering the implications of this election. It is possible that this administration, coupled now with majorities in both the U.S. House and Senate, may be able to pursue an agenda that includes such things as:
Infrastructure spending
Reducing and/or improving regulations
Addressing problems with the Affordable Care Act
Simplifying and overhauling the tax code 
These initiatives, if pursued, may be beneficial for the economy, and thus the equity market in the long term. 
Sectors to Watch
Prior to the election, the health care sector faced the uncertainty of industry regulation and criticism of drug and services pricing – and that uncertainty did not cease post-election with forthcoming changes to the Affordable Care Act still unclear. Health care equipment firms have a better prognosis driven by less political pressure, medical device tax repeal and growing utilization.  
An OPEC agreement to cut production and a cold start to winter drove oil, natural gas and energy equity prices higher near the end of 2016. OPEC rarely adheres precisely to its quotas, but compliance even in the 65% to 75% range of pledges materially improves the global supply/demand balance. November's election was relevant to sector performance too, as investors view the incoming administration as friendlier to the sector. Should economic growth accelerate, demand for oil should accelerate as well.  
Investors in tech stocks fear that trade barriers could be detrimental for tech companies that have significant overseas revenues and supply chains. There is also some concern in the sector regarding immigration reform, particularly H1B visas. Conversely, high growth tech tends to perform well in rising interest rate environments.   
Post-election, financials are likely to see the most dramatic change in outlook of any sector. Performing essentially in line with the broad market through the end of October, the group then sharply outperformed.  More benign regulatory oversight, higher net interest margin, the potential for corporate tax reform, and a better economy sparking loan growth and greater capital markets activity are drivers in 2017. Regulators continue to retain focus on capital adequacy for large institutions; still, the outlook for profitability and returns on capital is improving.  
Materials and industrials sectors carry momentum into the year, boosted after the U.S. election on talk of increased infrastructure spending. Steel, aluminum and copper stocks have been especially strong. However, much of the improvement in outlook was quickly discounted in equities, however.  
Rising interest rates may hinder performance for higher yielding equity sectors including telecom services and utilities, though the former might benefit from a lighter regulatory touch from the Federal Communications Commission. Less hindrance toward mergers and acquisitions could also prove helpful to telecom carriers.
International Equity Markets 
The outlook for international markets at the beginning of 2017 is mixed, at best. The aggressive gains in the U.S. equity market hints that the relative attraction of international equities has improved, especially in Europe. The STOXX Europe 600 Index1 ended 2016 with its own significant rally that erased most of the year's losses, while still leaving a meaningful post-crisis performance gap and discounted valuations relative to the U.S.  
Further, the large presence of banks and energy companies in the European indexes holds allocation appeal against the current cyclical-friendly consensus. That said, loan growth in the region remains muted, export markets continue to struggle, inflation/reflation has yet to gain traction, and political risks abound with Brexit, nationalism and refugee challenges remaining prominent. We think the net effect is to make Europe a balanced risk as 2017 begins.
Other international markets hold more risk, in our opinion. While Japan has been given an ideal backdrop (rising U.S. rates and soaring dollar) to pursue its reflation goals by targeting 0% yields and 2% inflation, execution has always been an issue and such specific targeting has rarely been successful. Failure to hold these pegs carries enormous reaction risks for them. Demographics are a constant headwind for Japan, and combined with our aforementioned concern for global trade and export markets, we remain cautious on the equity outlook.
Finally, emerging markets, including China, continue to carry significant risk even after a weak end to 2016 that erased almost all of its relative outperformance through the first three quarters. A strengthening dollar and rising U.S. rates can be argued as sufficient reasons alone to underweight the region.  
The relative weakening of currencies and the widening bond spreads that result make equity market outperformance in the region very difficult. The strength in commodity prices in the face of still anemic export markets and struggling private company production and investment in China leave us skeptical of the outlook for growth in this commodity-reliant group. With respect to China specifically, the disproportionate amount of growth and borrowing being driven by state-sponsored enterprises leads us to question its sustainability. Private investment remains weak and capital flight in the face of a declining yuan (relative to the dollar) is a significant risk factor for the country's investment markets in 2017.
In sum, we believe the United States remains the best relative investment opportunity in the world. Asia remains relatively unattractive entering 2017; Europe, including the U.K., retains significant potential, even though it may be less resilient to political and international trade challenges.
For a review of the economy and the markets in 2016, read our 2016 Market Recap: Strong Stock Market Highlights Tumultuous Year.
To learn more about our perspective on the markets, economy, and investing, subscribe to our Investing Insights newsletter.
All information and representations herein are as of 01/03/2017, unless otherwise noted.
The views expressed are as of the date given, may change as market or other conditions change, and may differ from views expressed by other Thrivent Asset Management associates. Actual investment decisions made by Thrivent Asset Management will not necessarily reflect the views expressed. This information should not be considered investment advice or a recommendation of any particular security, strategy or product.  Investment decisions should always be made based on an investor's specific financial needs, objectives, goals, time horizon, and risk tolerance.
Past performance is not necessarily indicative of future results.
---
1. The STOXX Europe 600 Index represents the performance of 600 large, mid-sized and small stocks across 17 European countries.
Well that's unexpected - your subscription request was not submitted. Please try again.
Gain From Our Perspective
Get Our Investing Insights Newsletter in Your Inbox.
SUBSCRIBE NOW
Gain From Our Perspective
Get Our Investing Insights Newsletter in Your Inbox.
SUBSCRIBE
Thanks for Signing Up!
Be sure to check your inbox for the Investing Insights newsletter to get the latest news and insights from Thrivent Mutual Funds.
Great news - you're on the list!
Looks like you're already on our mailing list. Be sure to check your inbox for the Investing Insights newsletter to get the latest news and insights from Thrivent Mutual Funds.