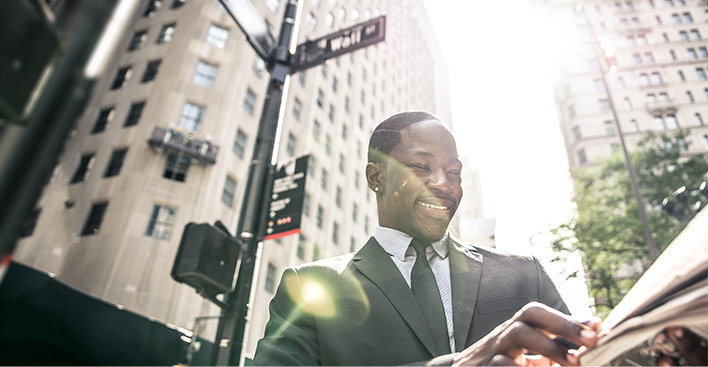 Ten years ago, the world economy was in the depths of the most severe recession since the Great Depression.
Since then, the economy has rebounded, the stock market has registered substantial gains over the past 10 years, the unemployment rate has dropped to the lowest level since 2000, and interest rates have started to edge up from the lowest level in history.
What have been the primary drivers of the recovery and what issues are on the horizon that could jeopardize further economic growth? We believe a key part of the answer to both of those questions revolves around debt and interest rates.
Hallmarks of the Recovery
Nearly all financial crises are preceded by sharp increases in debt in some sector of the global economy.  Typically debt fuels excessive speculation in assets or the capital markets.
The Financial Crisis of 2007-09 was preceded by a sharp increase in mortgage debt that fueled unsustainable increases in housing values.  Eventually a tipping point was reached, and housing values began to fall.  As homeowners throughout the country began to default on their loans, the highly-leveraged mortgage securities market began to collapse – and the global economy collapsed with it.
Ten years later, the economic landscape has seen many changes:
The unprecedented global central bank policy of not only reducing short term interest to 0%, or even below 0%, but also buying massive amounts of bonds in the open market to push longer term rates to historically low levels.
There is currently no excessive speculation in the residential real estate market, and the mortgage and mortgage securities market are much more stable.  However the mortgage market is now dominated by the federal government.
The Federal Reserve has long pursued a "dual mandate mission" of 1) keeping inflation "low" and 2) encouraging maximum employment.  The financial crises added a third "unofficial mandate" which is financial system and capital market stability.
Savers have suffered due to historically low interest rates while investors have profited from the strong bull market performance.
The equity markets have become much more correlated, diminishing the benefits of diversification.
The equity market continues to reflect secular changes in the economy.  Specifically technology and service based industries are thriving while industrial, manufacturing and retail sectors face more secular challenges.
Demand for higher yields has become intense.
Longer term liquidity remains a question mark as the central banks begin to reverse their policy of low interest and accessible capital by raising interest rates and tightening the money supply. (See: Actively-Managed Funds Make up Ground on Index Funds in Shift to Quality)
The Environment Today
As a result of the sustained recovery, we feel the economy is in a much stronger position today:
Corporate profitability has been very strong.  However, corporations have meaningfully increased debt to help finance this increase in profits. 
Labor markets are very strong, although wage growth has been tepid.
Commodities, particularly energy, have begun to show signs of rebounding after a long period of decline and/or stagnation. 
Inflation is finally approaching the long-sought-after 2% level.
Central banks are beginning to normalize money supply and interest rates very slowly.
Interest rates are moving up, but how fast and how far?
Equity market volatility has recently increased significantly after a long stretch of exceptionally low volatility. 
Recent market growth has been led by the technology sector – particularly FANG stocks (Facebook, Amazon, Netflix, and Google).
A Look Ahead
Where is the economy headed in the future? Here are some of the key issues we are watching:
We've seen no evidence of an impending recession, although first quarter indicators had softened somewhat.
High government, corporate and individual debt levels are the "new normal."  However, rising rates will impact large debt issuers more quickly.
We don't believe that there is a bond bubble ahead.  Bond market valuation remains unattractive relative to inflation risks.  The technical backdrop will now be a challenge without the big central banks buying bonds. The credit sectors of the bond market are also fully valued after a long stretch of outperformance.
Fixed income returns can be augmented by alternative income areas, such as preferred stock, floating rate securities, convertibles bonds, REITs or other dividend-paying equities.
We believe the current volatile stock market is a correction rather than the beginning of a bear market. Corporate earnings are solid and price-to-earnings multiples, although higher than average, are not excessive (and have actually declined this year).
Return expectations should be tempered.
As mentioned above, market problems typically originate in areas that seen the greatest increase in debt.  Unlike the 2007 time frame, mortgage debt, although increasing, seems very manageable.  The areas that now warrant monitoring are in corporate and government debt. Although not an imminent threat to the markets, if economic conditions weaken, leverage in these areas could prove problematic.  
See: Bond Yields Rise as Stocks Struggle: April 2018 Market Recap
To see our Market Outlooks every month and learn more about our perspective on the markets, the economy, and investing, subscribe to our Investing Insights newsletter.
Media contact: Samantha Mehrotra, 612-844-4197, samantha.mehrotra@thrivent.com
All information and representations herein are as of 05/01/2018, unless otherwise noted.
The views expressed are as of the date given, may change as market or other conditions change, and may differ from views expressed by other Thrivent Asset Management associates. Actual investment decisions made by Thrivent Asset Management will not necessarily reflect the views expressed. This information should not be considered investment advice or a recommendation of any particular security, strategy or product.  Investment decisions should always be made based on an investor's specific financial needs, objectives, goals, time horizon, and risk tolerance.
This article refers to specific securities which Thrivent Mutual Funds may own. A complete listing of the holdings for each of the Thrivent Mutual Funds is available on ThriventFunds.com.
Past performance is not necessarily indicative of future results.
Well that's unexpected - your subscription request was not submitted. Please try again.
Gain From Our Perspective
Get Our Investing Insights Newsletter in Your Inbox.
Subscribe now
Gain From Our Perspective
Get Our Investing Insights Newsletter in Your Inbox.
Subscribe
Thanks for Signing Up!
Be sure to check your inbox for the Investing Insights newsletter to get the latest news and insights from Thrivent Mutual Funds.
Great news - you're on the list!
Looks like you're already on our mailing list. Be sure to check your inbox for the Investing Insights newsletter to get the latest news and insights from Thrivent Mutual Funds.