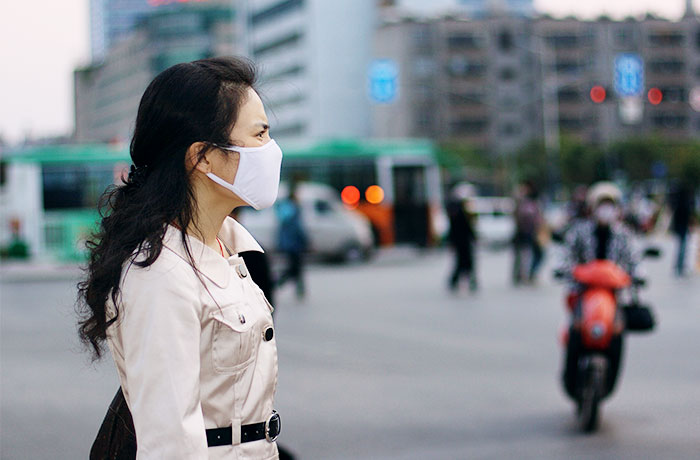 The coronavirus epidemic has already made an impact on the economy and the markets – particularly in China. But how will it affect the rest of the world, including the U.S.?
Right now, China is bearing the brunt of the economic impact. With thousands of residents afflicted by the virus, the country has taken drastic measures to curb its spread. Thousands of stores and factories throughout China have been closed in the wake of the epidemic, and exports have been curtailed.
Travel throughout China and Asia has slowed significantly, and major airline carriers that serve China have canceled flights. British Airways and three of the largest U.S. airlines – Delta, American and United – all announced plans to suspend flights to and from China, with no plans to resume flights any time soon. In fact, Delta indicated that its China flights will not resume until the end of April.
As a result, the global demand for oil has dropped dramatically. Oil prices have plunged nearly 20% from their January high, and stock prices of oil-related companies have suffered a similar fate.
What's next?
It is difficult to assess how far this epidemic will spread, how serious it will become and how much it will affect global economic growth. While China is already suffering from the economic fall-out, how much will the coronavirus affect the economic growth of the rest of the world?
We believe the impact of the Coronavirus on the global economy will be meaningful but temporary. Assuming the virus is contained and follows the patterns of past epidemics, like SARS, we should see a slowdown in economic growth in the 1st quarter, with a recovery beginning in the 2nd quarter. Markets currently seem to be reflecting an optimistic scenario, which implies a pattern similar to that experienced with SARS in 2002-2003.
China will obviously be affected the most by coronavirus, especially its domestic consumption and service sectors, and that will certainly stunt its economic growth this year.
But because of its growing economic influence in the global market, China's problem could spill over well beyond its borders. During the SARS episode in 2003, China accounted for just 4% of the global economy. Now it accounts for 17%! As a result, the potential impact of coronavirus on global economies and markets is far greater and wider-reaching than during SARS.
While that impact has also driven down the oil market, other areas are likely to follow. The primary areas of influence would be reduced demand for goods from China and the disruption of global trade. With factories shutting down throughout China, the supply chain of parts and equipment required by other manufacturers around the world would likely be delayed.
That said, the U.S. is among the most insulated countries from the economic impact of the coronavirus because of its diversified economy and lower dependence on exports. Europe and the emerging markets are more exposed because their economies are more dependent on exports. Commodities, like oil, are also particularly exposed to weakness in Chinese demand, and some believe near-term oil demand could fall by as much as one-third.
However, as dire as the potential impact may seem, the most likely scenarios are far more benign. Historical parallels, including SARS, show that the economic and financial impact tends to be temporary, and the recoveries swift.

We don't anticipate that this event will be any different, and we believe it is more appropriate to focus on the more durable recovery in global manufacturing activity that was in place before the virus concerns emerged. The underpinnings of a strong U.S. consumer market, bolstered by exceptionally healthy employment trends, tentative-yet-sustained improvement in European economies, and the continuing low interest rate environment remain as strong supports.
---
All information and representations herein are as of 02/07/2020, unless otherwise noted.
The views expressed are as of the date given, may change as market or other conditions change, and may differ from views expressed by other Thrivent Asset Management associates. Actual investment decisions made by Thrivent Asset Management will not necessarily reflect the views expressed. This information should not be considered investment advice or a recommendation of any particular security, strategy or product.  Investment decisions should always be made based on an investor's specific financial needs, objectives, goals, time horizon, and risk tolerance.
Well that's unexpected - your subscription request was not submitted. Please try again.
Gain From Our Perspective
Get Our Investing Insights Newsletter in Your Inbox.
SUBSCRIBE NOW
Gain From Our Perspective
Get Our Investing Insights Newsletter in Your Inbox.
SUBSCRIBE
Thanks for Signing Up!
Be sure to check your inbox for the Investing Insights newsletter to get the latest news and insights from Thrivent Mutual Funds.
Great news - you're on the list!
Looks like you're already on our mailing list. Be sure to check your inbox for the Investing Insights newsletter to get the latest news and insights from Thrivent Mutual Funds.