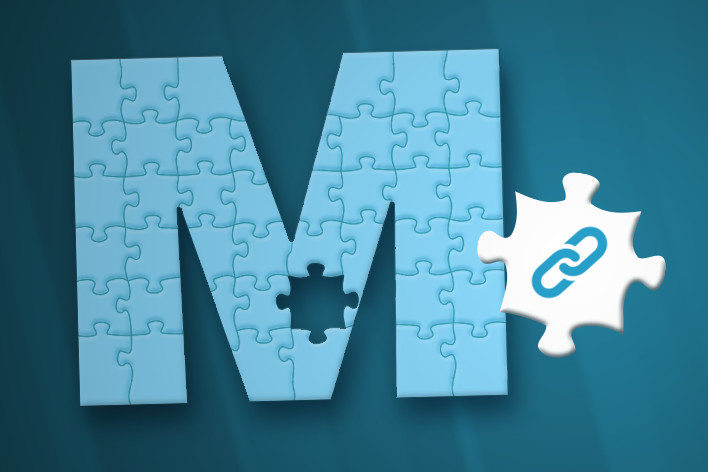 When Microsoft announced the acquisition of LinkedIn June 131, some analysts on Wall Street were quick to question how much value the business networking site would add to the Microsoft brand. Given Microsoft's checkered history of mergers and acquisitions (two of its largest deals, aQuantive and Nokia, both ended up as total write-offs), a healthy dose of skepticism was not unexpected.
However, in the context of Microsoft's overarching strategy, we believe LinkedIn brings some solid synergies that could aid Microsoft's long-term growth if Microsoft can effectively integrate LinkedIn into its growing array of technology offerings. 
At almost six times revenue, Microsoft clearly paid a premium for the acquisition. However, considering that LinkedIn's revenue growth rate has been in excess of 20 percent per year over the past five years, and that the company provides a unique data asset, we believe the acquisition will prove to be highly strategic and add value to the core business over time.
Evaluating LinkedIn
After trading for years at a high valuation relative to earnings and revenue, LinkedIn stock dropped 43 percent February 5, 2016 after the company announced that it expected 2nd Quarter earnings to be well below previous projections. Despite the short-term volatility of the stock, however, we still believe that LinkedIn's core data set/network will prove to be a valuable asset. We think it will continue to be the dominant platform in the professional presence and networking space and, as a result, dominate the recruiting market for many years to come. 
On the flip side, LinkedIn has had limited success in figuring out other ways to monetize its data set, although that may be more a matter of poor execution than it is a limitation of the company's core business model. But we do believe there is ample potential there for significant future growth. Under Microsoft's guiding hand, LinkedIn may finally begin to realize its full potential.
How LinkedIn Fits in the Microsoft Vision
We believe that LinkedIn brings some unique strategic advantages to Microsoft's overarching strategy:
LinkedIn's dominance of the personal corporate identity space could be an ideal fit with Microsoft's Active Directory and Office 365 offerings. Adding LinkedIn puts Microsoft in a position to know more about corporate employees and their roles, responsibilities and job movements than any company in history.  Although the benefits of this unique knowledge base are difficult to quantify, it is not hard to recognize its potential significance for a company like Microsoft that derives the majority of its revenue through product sales to business professionals and B2B advertising. 


The Microsoft cloud strategy focuses on developing and deploying higher margin services (Office 365, Bing, Xbox Live, as well as Azure). As we move into an era of analytics, unique data sets will be of increasing value – and LinkedIn has a data set that will likely not be replicated any time soon, with more than 400 million users. It is the dominant professional networking site in almost every country in the world. In fact, it is even starting to ramp in China, and has a very good chance to be the only U.S. internet company to be successful in China – which is one of the key upside drivers to the LinkedIn story. 


While the general perception of LinkedIn is as an online social networking company, it is much more of a SaaS (software as a service) firm that sells apps on top of its unique data set. Roughly 80 percent of its revenues come from subscriptions, including more than 60 percent from enterprise and small and medium size businesses (SMB) customers.  As a result, LinkedIn's existing applications should fit well with Microsoft apps, particularly Dynamics CRM solution.  


Bing search and ad platform with LinkedIn B2B marketing will be able to leverage unmatched data on corporate identity. This information will enhance targeting for the high value B2B marketing area - where cost per click already runs $10 to $30 versus a range of $1 to $5 on Facebook.  In the past, LinkedIn has always had differentiated data but has lacked scale. Incorporating Microsoft's ad platform, including Bing, should enhance the volume of targeted advertising available to LinkedIn advertising customers.  


Given Microsoft's existing presence in the reseller community around core products and apps, it should be able to leverage LinkedIn's core talent solutions offering through the Microsoft distribution network with significantly better success than LinkedIn could achieve on its own. 
We think that the greatest difficulty of the acquisition may be merging two very different corporate cultures. For instance, LinkedIn has had a history of giving out significant amounts of stock options while Microsoft is much more conservative. Compelling LinkedIn to pull back on this practice may help Microsoft's financials but it could hurt talent retention at LinkedIn.
LinkedIn's management is also much more entrepreneurial and has been leading by trial and error as the company has grown.  For example, many of the key leaders have been promoted internally and have never run operations at the scale that LinkedIn currently operates.  The lack of experience may be one of the reasons that the company has encountered some significant execution issues over the past couple of years.  
While Microsoft has promised to let LinkedIn run independently, don't be surprised to see Microsoft shore up LinkedIn's management team in several areas. 
That may prove to be disruptive in the short term, but it could help LinkedIn finally approach its full potential in the medium and long-term. On the flip side, the acquisition should bolster Microsoft's competitive strength as the dominant player in the corporate identity and professional networking arena for years to come.
---
---
All information and representations herein are as of July 1, 2016, unless otherwise noted.
The views expressed are as of the date given, may change as market or other conditions change, and may differ from views expressed by other Thrivent Asset Management associates. Actual investment decisions made by Thrivent Asset Management will not necessarily reflect the views expressed. This information should not be considered investment advice or a recommendation of any particular security, strategy or product.  Investment decisions should always be made based on an investor's specific financial needs, objectives, goals, time horizon, and risk tolerance.
This article refers to specific securities which Thrivent Mutual Funds may own. A complete listing of the holdings for each of the Thrivent Mutual Funds is available on ThriventFunds.com.
---
Well that's unexpected - your subscription request was not submitted. Please try again.
Gain From Our Perspective
Get Our Investing Insights Newsletter in Your Inbox.
SUBSCRIBE NOW
Gain From Our Perspective
Get Our Investing Insights Newsletter in Your Inbox.
SUBSCRIBE
Thanks for Signing Up!
Be sure to check your inbox for the Investing Insights newsletter to get the latest news and insights from Thrivent Mutual Funds.
Great news - you're on the list!
Looks like you're already on our mailing list. Be sure to check your inbox for the Investing Insights newsletter to get the latest news and insights from Thrivent Mutual Funds.