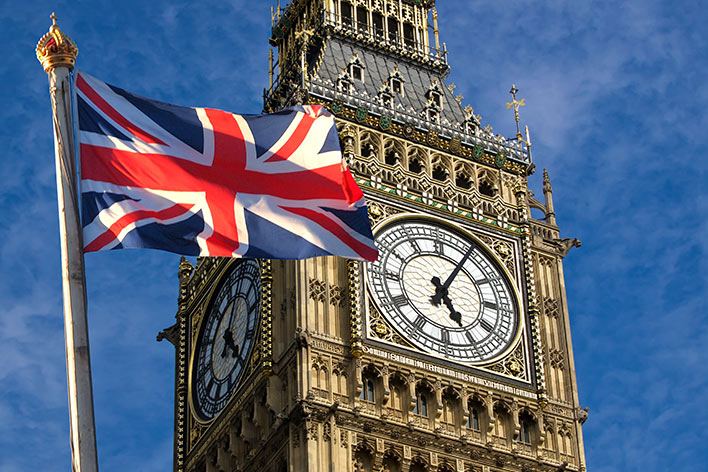 In the wake of the British vote to exit the European Union (EU), the Dow plunged more than 500 points and the S&P 500 dropped 58 points in the opening minutes of trading Friday. 
While the vote may have broad implications for the European economy over time, we believe the initial reaction to the vote was overblown – although not unexpected. Markets typically react to news of this nature with volatility.
Here's why we believe the Brexit vote may not be as significant as the market's reaction seemed to indicate:
Other European nations such as Norway and Switzerland have never been a part of the EU, yet they function just fine in conjunction with the rest of the European economy.
The vote in Britain is not binding. It was simply a referendum that is advisory in nature and will require a vote from Parliament to actually implement. While we expect that vote to come sometime in the next year, we believe the process will unfold slowly – and with a certain amount of political consternation. The process officially begins when Article 50 of the EU treaty is invoked. After that, Britain's exit from the EU could take as long as two years.
This is an issue that will probably occupy the news for months to come as other countries decide whether or not to follow Britain's lead and exit the EU.
For investors with a high tolerance for risk, the early market sell-off could prove to be a buying opportunity – particularly for investors in UK and European securities.
Near term implications
Besides the rapid stock market sell-off, global investors moved their money to safer havens, such as gold, which soared to a two-year high. 
Investors also moved to U.S. Treasuries, pushing yields even lower, and bought up positions in the Japanese yen and the U.S. dollar. In fact the dollar rose by more than 3 percent relative to the Pound – the biggest one-day gain since 1978. 
Oil prices also dropped 6 percent in early trading, as West Texas Intermediate crude dropped from about $50 to $47 a barrel.
What's next?
The referendum sets off a series of actions that may take months to complete. British Prime Minister David Cameron announced that he would resign in the wake of the vote – and a new prime minister is expected to be elected later this summer.
But Cameron's resignation still doesn't assure ultimate passage of the measure. Many members of Parliament are opposed to the decision to leave the EU and may take their time working through the measure. It may be mid- to late 2017 before the measure is actually enacted (if ever) – after extensive negotiations within Parliament.
We believe that the snap reaction by the markets Friday was an overreaction to a political event that will take up to two years to complete.
All information and representations herein are as of June 24, 2016, unless otherwise noted.
The views expressed are as of the date given, may change as market or other conditions change, and may differ from views expressed by other Thrivent Asset Management associates. Actual investment decisions made by Thrivent Asset Management will not necessarily reflect the views expressed. This information should not be considered investment advice or a recommendation of any particular security, strategy or product.  Investment decisions should always be made based on an investor's specific financial needs, objectives, goals, time horizon, and risk tolerance.
This article refers to specific securities which Thrivent Mutual Funds may own. A complete listing of the holdings for each of the Thrivent Mutual Funds is available on ThriventFunds.com.
Indexes are unmanaged and do not reflect the fees and expenses associated with active management. Investments cannot be made directly into an index.
S&P 500® Index is an index of 500 stocks chosen for market size, liquidity and industry grouping, among other factors. The S&P 500 is designed to be a leading indicator of U.S. equities and is meant to reflect the risk/return characteristics of the large cap universe.
Dow Jones Industrial Average (Dow) is an index that shows how 30 large publicly owned companies based in the United States have traded during a standard trading session in the stock market.
Well that's unexpected - your subscription request was not submitted. Please try again.
Gain From Our Perspective
Get Our Investing Insights Newsletter in Your Inbox.
SUBSCRIBE NOW
Gain From Our Perspective
Get Our Investing Insights Newsletter in Your Inbox.
SUBSCRIBE
Thanks for Signing Up!
Be sure to check your inbox for the Investing Insights newsletter to get the latest news and insights from Thrivent Mutual Funds.
Great news - you're on the list!
Looks like you're already on our mailing list. Be sure to check your inbox for the Investing Insights newsletter to get the latest news and insights from Thrivent Mutual Funds.