They live on their terms. They travel. Work cool jobs. And invest their way.
They won't be bogged down by investing. They want to get on living.
And we not only celebrate them, we want to make it simple for them and everyone like them.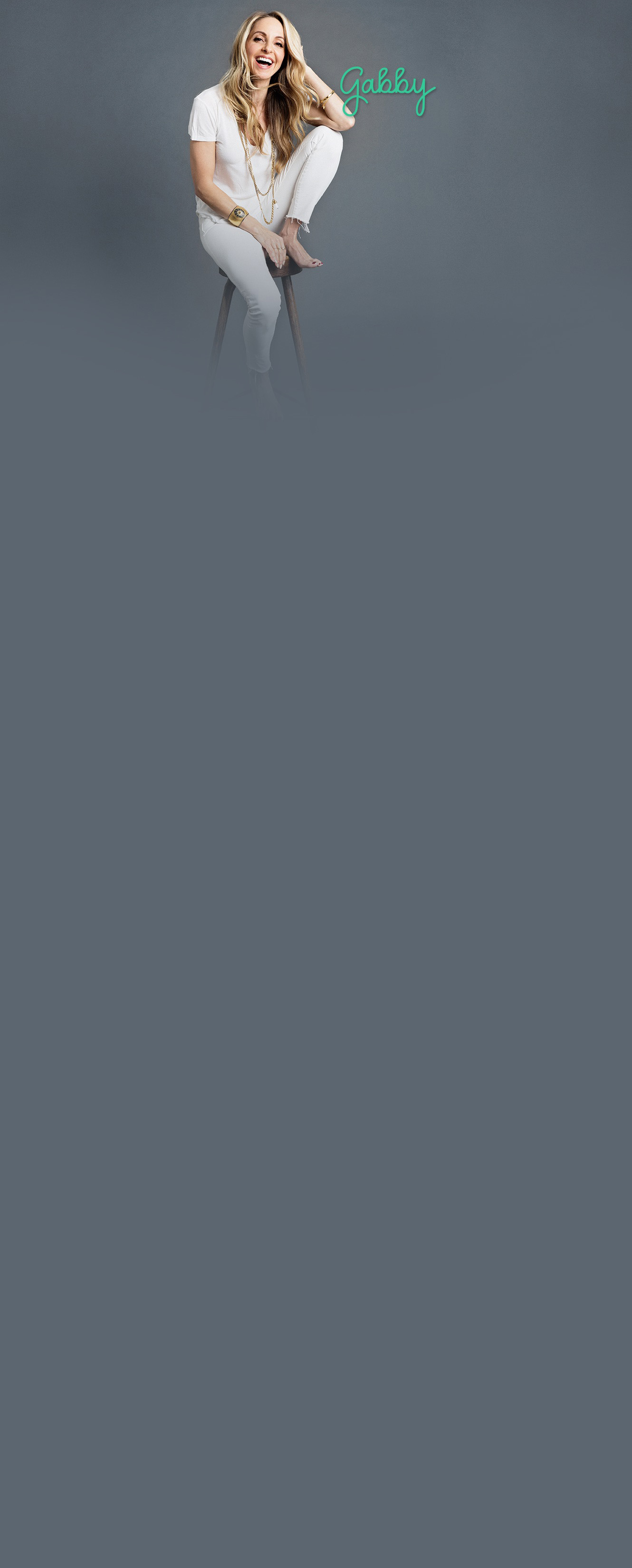 Meet Gabby Bernstein,
Author. Speaker. Instructor. Mover. Saver.
There's one thing Gabby is positive about: positive thinking leads to amazing results. Having started in PR, Gabby quickly found her calling as a spiritual advisor. And began speaking and inspiring in every possible way—from the stage as a public speaker to the meditation room as an instructor. Proving that when you invest in yourself, spiritually and financially, all things point upward.
When did your journey towards positivity and spirituality begin?

I transitioned out of publicity and promotions and into the field of spirituality and personal growth, bringing my PR skills with me into this new endeavor.

What was the first money you ever saved?

I began saving $50 a month because that was all I could afford. It felt awesome to put money away and see it grow–it made me optimistic for the future.

What's the best piece of advice you've received about investing?

If you're making money and putting it into a savings account, then you have a venture capitalist for your future business.
Three ways we're breaking down barriers.
It's simple.
And simply put.
Thought this would be complex and time consuming? Our Mutual Funds 101 makes it anything but.
Steeped in values.
Dedicated to transparency.
Can't see trusting a financial company? We believe in being clear and open at every stage of your investing journey.
Get started for as little
as $50* a month.
Think you need thousands to start investing? Thrivent Mutual Funds is poised to help investors of all types.
QUESTIONS?
CALL US. WE'RE HERE TO HELP. 1-800-847-4836
M-F: 8 A.M. TO 6 P.M. CENTRAL TIME.
* $50 a month automatic investment does not apply to the Thrivent Money Market Fund or Thrivent Limited Maturity Bond Fund, which have a minimum monthly investment of $100.
This author is not a client of Thrivent Mutual Funds. The views expressed are solely those of the author(s) and not necessarily those of Thrivent Distributors, LLC, the principal underwriter and distributor for Thrivent Mutual Funds. This information should not be considered investment advice or a recommendation of any particular security, strategy or product. This article is not intended to represent a specific client experience with Thrivent Mutual Funds and may not be representative of those of other investors and does not indicate future performance or success. Investment decisions should always be made based on an investor's specific financial needs, objectives, goals, time horizon, and risk tolerance.