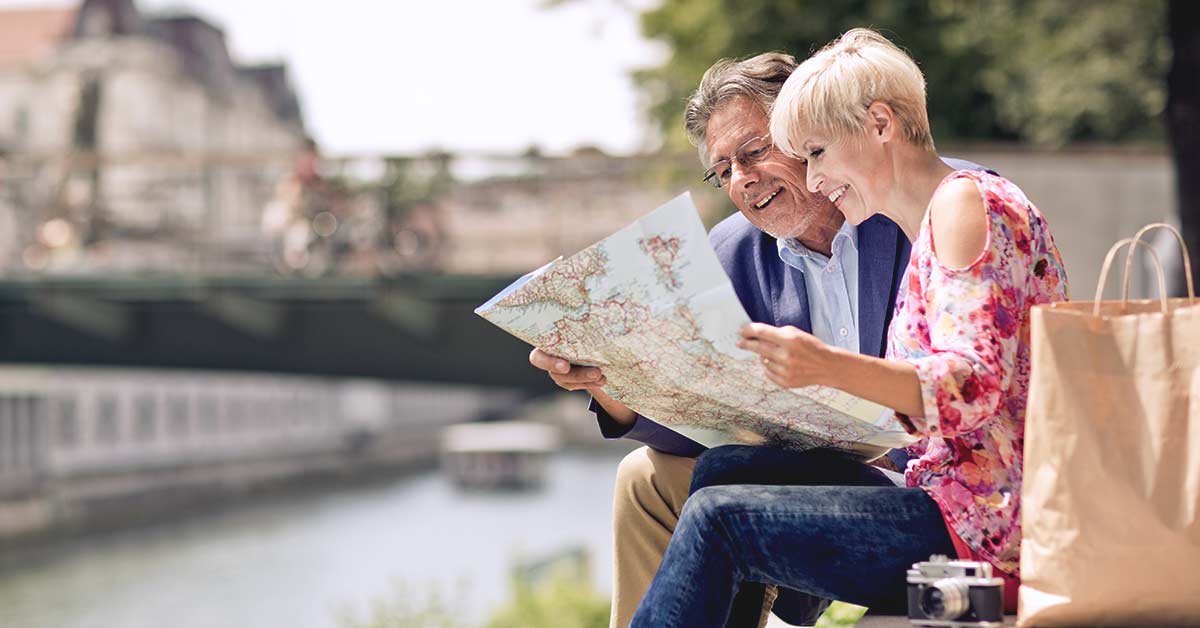 While some Baby Boomers (born between 1946 and 1964) have already laid the foundation for a well-funded retirement, many others are playing catch-up, trying to scrape together enough assets to enjoy life – and pay the bills – during their golden years.
If you've enjoyed a long, prosperous career and have accumulated an adequate nest egg to see you through your twilight years, congratulations. The biggest issues you may face going forward would likely be determining your proper asset allocation and setting a budget to make your funds last.
For the rest of the Baby Boomers, however, priority one would likely be figuring out how to accumulate a retirement nest egg sufficient to cover your expenses for the rest of your life.
Because Baby Boomers straddle an age range that goes from pre-retirement to post-retirement, there's no one-size-fits-all financial formula. But you may fit into one or more broad situational categories that require a thoughtful approach to money and investing:
1. If you still have children in school. . .
If your children are headed for college or trade school – or are already there – you may be tempted to help them cover their costs. If you're financially secure and your retirement savings plan is on track, helping your children with their educational costs may make sense. But if you've fallen behind on your retirement savings, you may be better served to encourage your children to find another way to cover their costs.
While you may have limited time and resources to build your retirement nest egg, your children may have a lifetime to pay back their education expenses. Your children may also have a number of other funding options available, including scholarships, work study programs, financial aid, and student loans. They could also reduce costs by choosing a less expensive school.
Even if you have the means to help your children with their educational costs, it may still be unwise from an investment perspective to tap your retirement savings to cover their costs. Student loans typically come with a relatively low interest rate (3.76% for government loans in 20171) that is well below the long-term average annual return of the stock market (about 11%)2, although past performance may not be indicative of future results. While your investments may earn less than the long-term market average, you may still be dollars ahead financially to keep your money invested in your retirement account and ask your children to fund their college costs through low interest rate student loans. If you find later that you have the means to contribute, you can still ease their burden by helping them pay off those loans more quickly. (See: Juggling Your Retirement Savings and Your Children's Education)
2. If you're still working in your 50s. . .
If your retirement fund is on track and you are continuing to fund it to try to keep it growing, you're well ahead of many of your peers. At some point, you may decide to move to a more conservative asset allocation. While a more conservative approach with greater diversification won't necessarily eliminate losses in a down market, it may help limit those losses and reduce the volatility of your portfolio.

If you're behind on your retirement savings, here are some steps that may help:
Pare back expenses. Make a concerted effort to reduce your lifestyle costs to free up more money to put into your retirement savings plan.
Contribute the maximum to your tax-advantaged retirement plan, including a "catch up" contribution. If you have a 401(k) or traditional IRA account, the money may be deductible from your taxable gross income for the current year as it grows tax-deferred in your account. By this point in your life, you should be contributing the maximum amount allowed – if you can afford it. Once you turn age 50, you are allowed to contribute more money to retirement savings plans, such as your 401(k) and Individual Retirement Account (IRA). If you can afford to contribute more to your traditional IRA or 401(k) plan, you can build up your savings more quickly while possibly enjoying the benefits of a greater reduction in your gross taxable income for the current year. For traditional and Roth IRAs in 2018, the contribution limit for those 50 and over is $6,500 versus $5,500 for those under 50. For 401(k) plans, those 50 and over may contribute an extra $6,000 a year above the normal $18,000 limit. Certain restrictions may apply. For more information, review the IRS Retirement Plan Rules.
Start a Roth IRA. Even if you already contribute to a 401(k) at work, you may also be able to contribute money to a Roth IRA in order to accelerate the savings process. Although your contributions to a Roth IRA are not deductible from your taxable gross earnings, investments within the account would typically grow tax-free. (See: The Power of Pairing Your 401(k) with a Roth IRA)
Seek alternative tax-favored investments. If your company doesn't offer a 401(k) or other retirement plan, you may be able to take advantage of a similar tax break by contributing some of your wages to either a Simplified Employee Pension (SEP) or a traditional IRA. (See: Don't Miss the Tax and Savings Benefits of an IRA)
In terms of asset allocation, many people become more conservative as they get older to reduce risk and volatility. While that may be a sound strategy for investors who have already accumulated an adequate amount for their retirement, if you're still behind on your savings goals, you may find it helpful to continue to pursue a fairly aggressive strategy that includes stocks or stock mutual funds within a diversified portfolio. While the stock market may be volatile and risky in the short term – with the potential for market losses – its performance has historically evened out over the long term as the economy moves through its various cycles. Since you may be working several more years and living off your investments for many years after you retire, you may prefer a strategy that is geared toward long-term performance.

3. If you're still working in your 60s (or 70s) because you can't afford to retire . . .
First, refer to the above advice – pare your expenses, contribute as much as possible to 401(k) or other retirement funds, and don't get too conservative with your asset allocation. You need your money to grow over the long-term. But, as noted above, as people get older and begin to reach their savings goals, it is common to reduce risk and volatility by diversifying and by reducing (but not eliminating) the allotment to stocks or stock mutual funds.
You may consider buying asset allocation funds that invest in a broad mix of stocks, bonds and other types of investments. There is a range of asset allocation funds from conservative to aggressive so you may find it helpful to move from aggressive to moderately aggressive to moderately conservative as you get older and accumulate greater wealth. (See: Asset Allocation Funds Can Help Tame Volatility)
(Thrivent Mutual Funds offers four asset allocation funds that are automatically diversified and range from moderately conservative to aggressive.)
A couple other steps you may wish to take would include:
Look for another source of income. If you are able to work a second job or start a business that brings in some additional income, that will help bolster your savings. You may decide to hold onto that part-time job or continue to operate your part-time business after you retire from your full-time career. The longer you can put off tapping into your retirement nest egg, the more time you'll give your investment portfolio to grow.
Think about staying on your job longer. You may not be offered the option of working longer, but if your employer allows you to stay on the job until your late 60s or 70s, that could make a dramatic difference in your retirement savings plan. It's addition—not subtraction. It means you would be able to live off your salary for a few more years while continuing to invest more into your retirement account plan – while giving your investment portfolio more time to grow.
4. If you're already retired but regretting it . . .
In some cases, individuals believe they have enough money in reserve to retire, but later realize that their funds may not sufficiently cover their expenses throughout the rest of their lifetime.
To help cover that possible shortfall, you may be able to find a full or part-time job to bring in some additional money. Or you may explore opportunities as a consultant in your area of expertise. You could also consider starting your own business. If you have a special skill, such as home repair or landscaping, you may be able to develop a successful business to bring in money to cover your expenses and invest for the future. (See: How to Get Your Retirement Savings Back on Track)
5. If you believe you're set for life and ready to retire (or already retired) . . .
If you're still working and have some flexibility regarding when you retire, before you do, you might take one final step and either talk to a financial specialist or do a thorough calculation of the amount of money you may need to live on for the rest of your life. (See: How Much Will You Need to Retire?)
If you learn that you may need more than you thought, you may be able to continue working in order to reach the appropriate savings level. Otherwise, set up a budget and try to live within that budget to assure that your money lasts. 
In terms of asset allocation, that tends to vary by the individual's specific situation. If you've accumulated more than you ever expect to need, you may prefer a strategy that focuses on asset preservation, with a relatively conservative asset allocation designed to limit your losses. Or you might prefer a portfolio that is heavily weighted in income-producing investments to cover your expenses. Others may favor a more aggressive portfolio designed to grow your assets further with a mix of investments geared to long-term performance. To pursue that strategy, you might consider investing in an asset allocation fund with a mix of assets that addresses your investment needs.
For any investment plan that you choose, be sure to consider your overall portfolio, current financial situation, investing experience, time horizon and other investments you may have (such as a 401k plan at work), as well as your threshold for risk should also be considered.
No matter what path you take in funding your retirement, try to remember that these are your golden years. Have fun, enjoy your family and friends, and cherish every day.


1 Federal Student Aid, U.S. Department of Education
2 New York University, "Annual Returns on Stock, T.Bonds and T.Bills: 1928 – 2017"
 
Well that's unexpected - your subscription request was not submitted. Please try again.
Gain From Our Perspective
Get Our Investing Insights Newsletter in Your Inbox.
SUBSCRIBE NOW
Gain From Our Perspective
Get Our Investing Insights Newsletter in Your Inbox.
SUBSCRIBE
Thanks for Signing Up!
Be sure to check your inbox for the Investing Insights newsletter to get the latest news and insights from Thrivent Mutual Funds.
Great news - you're on the list!
Looks like you're already on our mailing list. Be sure to check your inbox for the Investing Insights newsletter to get the latest news and insights from Thrivent Mutual Funds.