Thrivent Mutual Funds appreciates Movers and Savers like Bobby Parrish of FlavCity. Those who never sleep on their dreams, and those who make their dreams come true. Whose aspirations and financial fortitude makes a recipe for success. We do everything we can to help people like them live life on their terms.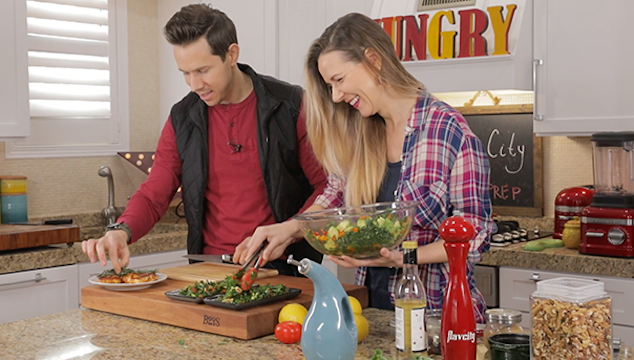 Food has been a part of my life for as long as I can remember. I vividly remember spending time in the kitchen watching my mom cook the most incredible family meals. She planted the cooking seed. As a result, I've always enjoyed entertaining and even hosted a popular dinner club with a few friends in Chicago.
Humble Beginnings.
For about a year, my wife and I talked about filming a cooking video before finally deciding to do it. At first, we had no idea what we were doing or how to use any of the equipment, but we were doing it together and enjoyed the process.
FlavCity is a celebration of home cooks. I'm a home cook, never went to culinary school, but that doesn't stop me from proving that home cooks can be rock stars in the kitchen. At this point, FlavCity wasn't a business. It was me following my passion for cooking, and it was exciting.
Plan for Change.
When I started FlavCity on YouTube, I thought it would be a good springboard to get noticed and have my own TV show. However, the internet has shown me a world of opportunities I didn't even know existed. Ironically, a TV show is the last thing that I want now. Why limit myself to a network when I have the chance to reach the world on a daily basis?
Over the next three years, I took a leap of faith and transitioned from my career in finance to embrace my passion for food, cooking, and meal prepping full-time. Fortunately, I had saved and invested our money for many years, and had the financial cushion to take that leap.
Live in the Now. Save for Tomorrow.
I try to live in the now, putting all my focus on what I can do today to make FlavCity better and help fellow home cooks. The same is true for my finances. If I execute on saving, investing, and budgeting, the future will take care of itself.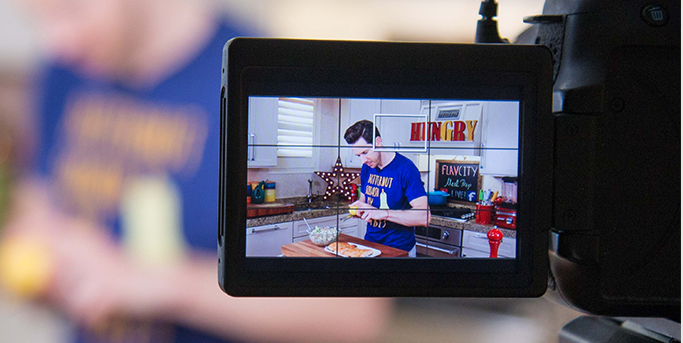 "If I execute on saving, investing, and budgeting, the future will take care of itself."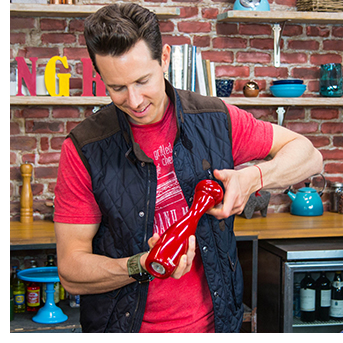 Prep Meals...
Successful cooking requires planning and time management, much like investing. If you plan meals ahead of time, write down your shopping list, buy in bulk when ingredients are on sale, and budget some cooking time, you're well on your way to meal prepping glory.
Few people have the time to cook every day, but meal prep only requires an hour each week, and you end up with five to seven healthy meals. Not to mention, cooking your own meals and eating clean food is a great way to watch your diet and help reach your lifestyle goals.
Tips for Meal Prep Newbies?
Here are five, actually.
Clip Coupons – Snip, clip, and save big money when you take advantage of store coupons found online or in grocery store circulars.
Buy in Bulk – Always buy in bulk when you can. Not only will you save money, but you will get the most ingredients for your dollar.
Prep Parsley – Finely chop parsley ahead of time and store in a plastic-wrapped ramekin in your fridge. This will keep for up to two weeks.
Preserve Herbs – Keep herbs like rosemary, thyme, and mint in a glass that has a little water at the bottom and store in the fridge to extend their shelf life.
Keep Greens, Green – When you buy lettuce, kale, or greens, wrap them in a damp paper towel and store in the veggie drawer. The excess moisture will keep them fresh longer.
...And Your Finances.
Similarly, smart investing can help you achieve your financial goals. Early on, I made a fantastic investment in a stock that I used and believed in, and the return I earned on that investment has been fantastic. Nowadays, I'm more diversified.
I have always been an avid saver of money. If I can keep my expenses lean, save and invest as much money as possible, I won't have to worry about day to day expenses. It's amazing how frugality and planning can really pay off.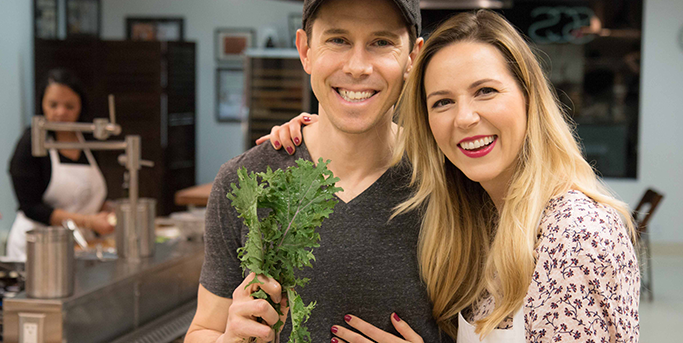 Always Stay Inspired.
My only goal for FlavCity is to keep creating as much high-quality content as possible, and if I do that, I know incredible opportunities will continue to come my way. Everything I create is decided by my fans. That's how I started making meal prep recipes 17 months ago after many fans asked for it, and ever since then, my fan base has grown exponentially.
As for flavors, I get inspired by walking through the grocery store, trying new restaurants, traveling to new cities, and reading food magazines. I am open to new experiences and that has always been a big source of inspiration for me. I always try to present fellow home cooks with a few tips and techniques with every new recipe. It's amazing to see how knowledgeable my fans are now, and many of them didn't even know how to cook!
Risk Versus Reward.
Regardless, if you're looking to start a meal prep routine, or start investing in your future, it's important to understand life changes, and with change comes risk.
In some respects, I am a risk taker. How many people would walk away from a pretty successful career in finance to pursue a passion that had no guaranteed income? On the flipside, I stick to routines in everyday life and believe in planning and organization. I think it's important to have balance.
You can't live too much in any one of those realms, but as long as you get a little bit of each here and there, it all works out. It did for me.
Why not you?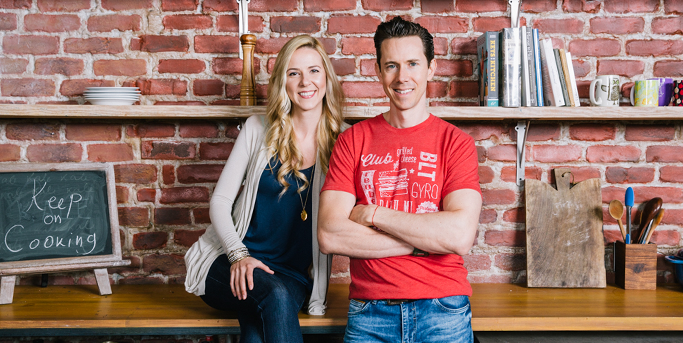 Bobby Parrish is not a client of Thrivent Mutual Funds and has been paid for his participation. The views expressed are solely those of Bobby Parrish and not necessarily those of Thrivent Distributors, LLC, the principal underwriter and distributor for Thrivent Mutual Funds. This information should not be considered investment advice or a recommendation of any particular security, strategy or product. This article is not intended to represent a specific client experience with Thrivent Mutual Funds and may not be representative of those of other investors and does not indicate future performance or success. Investment decisions should always be made based on an investor's specific financial needs, objectives, goals, time horizon, and risk tolerance.
FIND OTHER GREAT ARTICLES AND INFORMATION BY SUBSCRIBING TO OUR INVESTING INSIGHTS NEWSLETTER.
Well that's unexpected - your subscription request was not submitted. Please try again.
Thanks for signing up with us.
Be sure to check your inbox for the latest news and insights from Thrivent.
Great news - you're on the list!
Looks like you're already on our mailing list. Be sure to check your inbox for the Investing Insights newsletter to get the latest news and insights from Thrivent Mutual Funds.