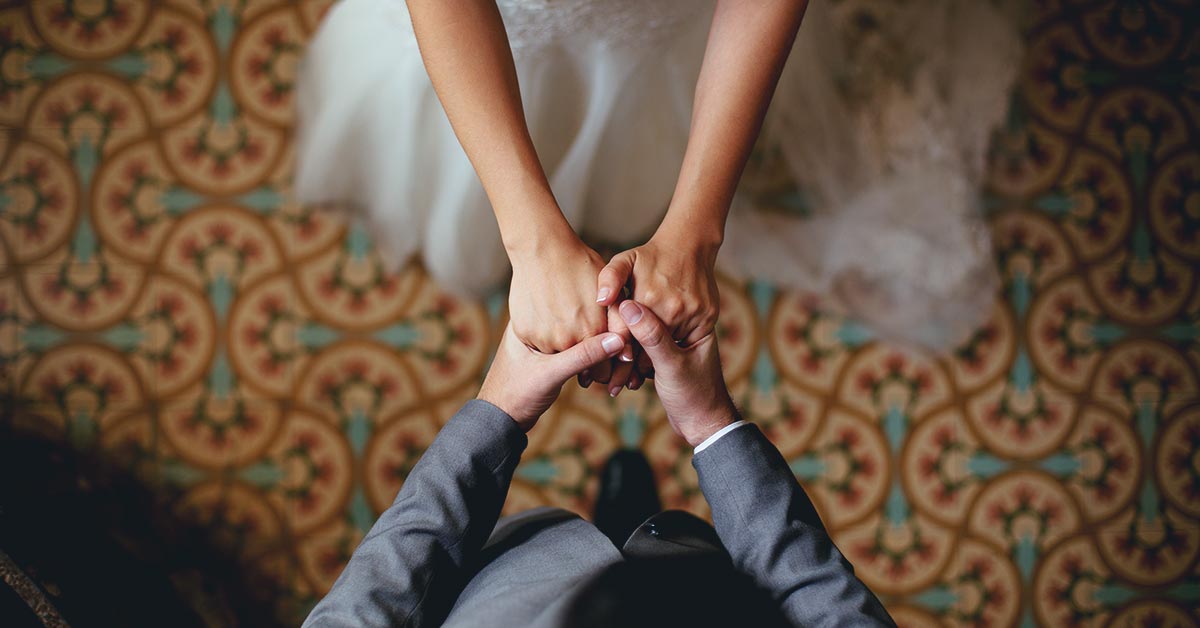 Life changes and so does your financial situation. If your investments are no longer aligned with your current situation, your portfolio may be overdue for an overhaul.
While any changes in your investment strategy should be approached with great care, there are a few key milestones in life that may merit a reevaluation of your investment allocation.
Here are seven signs that you may be due for a portfolio makeover:
1. You get a big bump in salary
As you earn more, it may make sense to modify your portfolio to reflect your new financial situation. For some, it may mean taking a more conservative approach since you'll have more money coming in to allocate to your retirement savings, or it may mean taking a more aggressive approach since you'll have more flexibility to absorb potential market losses in case of a downturn. It all depends on your own needs, goals and threshold for risk.
There are other investment adjustments you might also make after a significant boost in salary. For instance, with more money coming in, you may want to defer more money to your company 401(k), which would not only boost your retirement savings but would also likely reduce your current year's income tax burden. You might also choose to open a Roth IRA in order to invest some of your extra income in a tax-advantaged account. (See: The Power of Pairing Your Traditional 401(k) with a Roth IRA)
2. You receive a windfall
A big windfall from an inheritance, legal settlement, business success, or other source could significantly change your financial situation. If you're the beneficiary of a big windfall, it's probably time for a portfolio makeover.
The extent of the makeover, of course, depends on the size of the windfall. If it's large enough to meet your retirement objectives, your emphasis might shift from a growth focus to a more conservative wealth preservation focus. A modest windfall, on the other hand, should probably have less of an effect on your investment strategy. But either way, if you receive a windfall, you should take another look at your portfolio to see if there are any adjustments to your investment strategy or asset allocation that you should consider making. (See: Putting Your Windfall to Work for the Long Term)
3. Your needs, threshold for risk or view of the world change
When an investor's basic needs change that should trigger a change in the portfolio as well. For instance, investors who suddenly need a regular stream of income may choose to reallocate their assets from growth-focused to income-focused funds. High income investors who wish to reduce their taxes may switch from taxable bonds to tax-free municipal bonds or mutual funds that invest in those types of bonds.1
But other forces may also precipitate change. Investors with an evolving understanding of the stock market may become more willing to increase their equity allocation. Investors who develop a well-rounded world view may be more willing to increase the international allocation in their portfolios.
As your needs change and your knowledge of the investment markets evolve, you may find it beneficial to reallocate your portfolio in a way that reflects those changes. (See: The Risk of Avoiding Risk)
4. You get married
Depending on your stage in life, marriage can be an ideal time to reshape your portfolio. If you're both young and relatively early in your investment process, overhauling your portfolio may not be necessary, but it would be a good idea to develop a mutual understanding of the direction you both want to go with your investment plan.
Marriage and money, however, can affect different couples in different ways. For newlyweds with investment assets, a portfolio makeover should be an early priority. Even if your assets are in separate accounts, it may help to coordinate your investment decisions to achieve a proper level of diversification.
For instance, are there redundancies in your portfolios? Do both of you hold significant positions in the same stocks, bonds or mutual funds? By coordinating your asset allocation and future investment decisions, you can give your portfolio a makeover that corresponds with your mutual goals, objectives and threshold for risk.
5. You have a baby
Suddenly life just got serious – and more expensive. That may not be a reason to adjust your asset allocation, but you may want to redirect some of your investment contributions to an educational savings account. There are several tax-advantaged investment options including Coverdell Plans and 529 Educational Savings Plans that you can take advantage of to help fund the future education of your child. (See: Start Your Education Savings with a Coverdell Plan)
6. You're getting closer to retirement
As you move closer to retirement, the common wisdom is that your portfolio should become more conservative to help preserve the assets you've accumulated. But exactly when and at what pace you make that switch depends entirely on your specific needs and objectives. Some investors may reallocate their assets the day they retire while others may continue on with an aggressive strategy until they've reached their long-term needs or goals.
Asset allocation funds allow investors to gradually transition to a more conservative allocation by switching from one type of asset allocation fund to another as their needs or objectives change. These diversified mutual funds run the gamut from aggressive allocation, which is weighted heavily in stocks, to conservative allocation, which is dominated by bonds and other income-oriented investments. Asset allocation funds help investors who are nearing retirement move from one stage to the next – from aggressive to moderately aggressive to moderately conservative – as their needs and objectives change. (See: Money and Baby Boomers - Part II: Forging Your Personal Path to Retirement)
7. Market gains or losses have skewed your allocation
There are times when large gains or losses in the stock or bond markets can throw an investor's asset allocation mix out of balance. When that happens, some investors shift their assets to rebalance their portfolio back to the original allocation.
For example, let's say you've decided to build a portfolio of 60% stocks and 40% bonds. But a run-up in the stock market pushes up the value of your stocks to an allocation of 70 - 30. To rebalance, you would need to sell a portion of your stocks and reallocate the money to bonds to rebalance your portfolio back to the 60 – 40 target.
One way to make rebalancing easier is to invest in a mutual fund that matches your own asset allocation parameters. Asset allocation funds, as noted above, range from aggressive to moderate to conservative and each fund is committed to maintaining an asset mix within a specific range of parameters. Find a fund that matches your asset allocation objectives, and you can let the fund manager do the work of keeping the asset mix on track. (See: Asset Allocation Funds Can Help Tame Volatility)
When considering making any changes to your portfolio, a good place to start is to determine your current comfort with investment risk—also known as your risk tolerance. Take a few minutes to complete our Investment Style Quiz to help you learn more about what kind of investor you are.
Big changes in your life may warrant an occasional reallocation of your portfolio. But between those life changes, your best approach may be to keep the makeovers to a minimum to give your strategy time to work. As Pope John XXII put it, "see everything, overlook a great deal, correct a little."
---
1 Municipal securities are subject to state and local taxes and/or the alternative minimum tax (AMT). While the dividends earned on a municipal bond fund are usually federally tax-exempt, any capital gains distributions, as well as realized capital gains from selling fund shares, may be taxable.
Well that's unexpected - your subscription request was not submitted. Please try again.
Gain From Our Perspective
Get Our Investing Insights Newsletter in Your Inbox.
SUBSCRIBE NOW
Gain From Our Perspective
Get Our Investing Insights Newsletter in Your Inbox.
SUBSCRIBE
Thanks for Signing Up!
Be sure to check your inbox for the Investing Insights newsletter to get the latest news and insights from Thrivent Mutual Funds.
Great news - you're on the list!
Looks like you're already on our mailing list. Be sure to check your inbox for the Investing Insights newsletter to get the latest news and insights from Thrivent Mutual Funds.