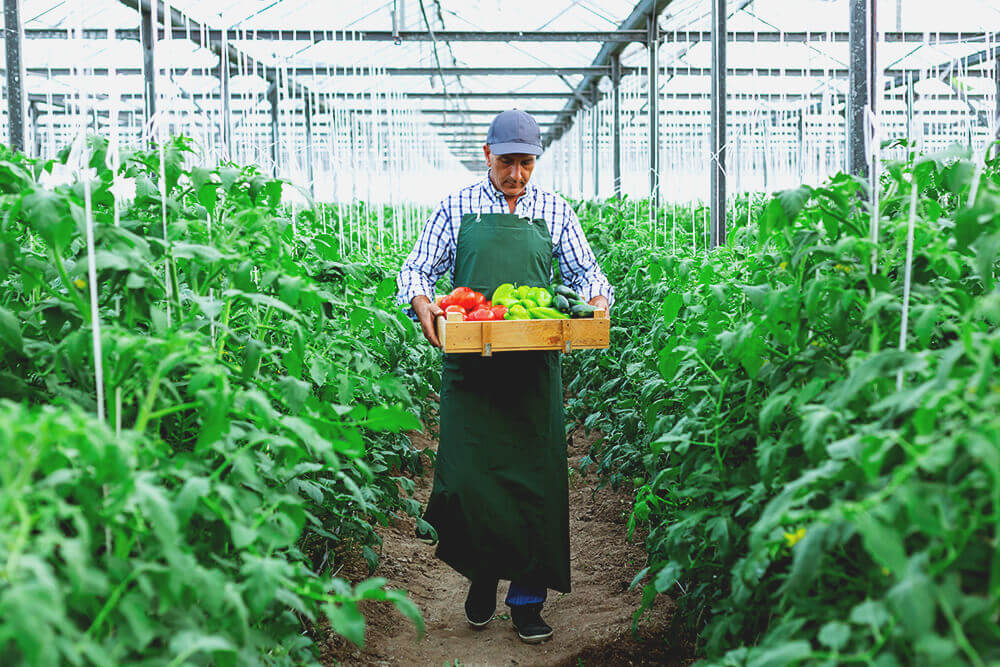 Even though the unemployment rate has dropped to a nine-year low (4.7% in December 2016), the U.S. jobs picture is still muddied with certain paradoxes and fundamental weaknesses. 
In their white paper on Paradoxes of the U.S. Labor Market, Tanweer Akram, Director of Global Public Policy and Economics at Thrivent Financial, and Russell W. Swansen, Chief Investment Officer at Thrivent Financial and President of Thrivent Asset Management, highlight a variety of challenges still facing American workers: 
Stalled wages. Despite a tightening job market, real wage growth and real disposable income growth have been tepid. 
Declining industries. Some of the better-paying industries have shed millions of workers the past two decades.
Diplomas needed. The unemployment rate is higher for individuals with lower levels of education and training, indicating a greater demand for better educated and more highly-skilled workers. 
The good news is that household income has grown about 5.2% over the past year, according to a U.S. Census Bureau report in September 2016. But only about half of that growth was due to wage increases. With more people working, the rising number of dual-income households has helped bump up average household income. However, average hourly wages have grown only about 2.5% over the past year, according to the U.S. Department of Labor. 
Additionally, the white paper goes on to discuss these and other key issues facing the labor market. 
Where's My Raise?
While a tightening job market could help boost wages as competition for qualified workers heats up, there are several factors currently holding wages in check: 
New jobs pay less. Much of the job growth since the recession has come in industries such as leisure, hospitality, retail, food services, and temp services, which tend to pay relatively low wages.
Declining opportunities for unskilled workers. The manufacturing industry has been shedding jobs for a long time, but particularly since China joined the World Trade Organization in 2001 – and during the Great Recession (2007 -2009). In addition, the construction industry lost nearly 1.5 million jobs after the housing bubble collapsed, although a few of those jobs have returned recently. 
Information Technology suffers, too. Surprisingly, the information technology (IT) industry – an area where you might have expected solid job growth – has also slumped since 2001. Employment in IT peaked around the time of the tech bubble in 2001, and the industry eliminated nearly a million jobs in the first decade of the 21st Century. Only since 2014 has IT been slowly adding new jobs. 
Even the government dole is down. Government jobs declined sharply from mid-2009 through late 2013. Since then, new government jobs have been added at a fairly paltry pace.
Waiting in the wings. More individuals will probably reenter the workforce if the job prospects increase. Labor force participation rates (the number of people either working or looking for work) for most age and demographic groups are lower than before the Great Recession of 2007 – 2009. 
Weak footing. The bargaining position of workers remains weak due to increased competition for imports as manufacturing activity has shifted to labor-abundant Asian economies.
Outsourcing options. Firms can resort to outsourcing if necessary to avoid paying more for full-time employees.
Robotics and automation. Technological changes and new production processes tend to be skill-based and labor saving, which reduces the labor compensation expenses of manufacturers and other employers. 
Political headwinds. The political and business environment is unlikely to favor increases in labor compensation anytime soon. 
Low productivity growth. Productivity growth rates have slowed in recent years, which is troubling for economic prospects since labor productivity growth tends to be the key driver for economic growth and the improvement of quality of life. 
The Boomer Bubble Is Yet to Burst
For years, analysts have been forecasting a mass exodus of aging Baby Boomers from the workforce, paving the way for an abundance of attractive job openings for Gen Xers and Millennials. 
So far that hasn't happened. Boomers have been holding onto their jobs longer for a couple of key reasons. Improved health and longevity may be partially responsible, but economic setbacks of the past two decades, including the Dot-Com Crash of 2000-2003 and the Great Recession of 2007-2009, could also be a contributing factor. The shock to real incomes and the balance sheet of households seems to have spurred older workers to remain in the workforce well beyond their early 60s.
While the number of workers over age 45 years has been rising notably, the share of the population age 44 and under has been declining. The aging of the working population may partially explain that trend, but it does not explain it entirely. 
The labor force participation rate among young workers has been declining since at least the early 1990s, particularly among those with just a high school degree. This suggests that this trend is not solely due to the aging of the population, but also due to the weakness of aggregate demand.
Isolationism and the Labor Market
The nation's new administration has advocated for a more isolationist trade policy and a tighter immigration policy. What effect might that have on the labor market?  
Tariffs on imported goods would cause an increase in prices while raising margins for domestic producers of substitutes, but would workers benefit? 
Real wages might actually decline if nominal wages rise less than the price of the goods. 
Economic growth could be harmed by inefficient allocation of resources.
Tighter immigration laws could make it difficult for employers to replace workers in both low-paying industries, such as agriculture and food service, and high end specialties, such as health care, research, and technology, leading to higher costs for consumers. With fewer immigrant workers to fill those jobs, economic growth could be stifled, which would not be beneficial for the work force.
See the full white paper, Paradoxes of the U.S. Labor Market, for a deeper discussion of these and other key issues facing today's U.S. labor market.
Well that's unexpected - your subscription request was not submitted. Please try again.
Gain From Our Perspective
Get Our Investing Insights Newsletter in Your Inbox.
SUBSCRIBE NOW
Gain From Our Perspective
Get Our Investing Insights Newsletter in Your Inbox.
SUBSCRIBE
Thanks for Signing Up!
Be sure to check your inbox for the Investing Insights newsletter to get the latest news and insights from Thrivent Mutual Funds.
Great news - you're on the list!
Looks like you're already on our mailing list. Be sure to check your inbox for the Investing Insights newsletter to get the latest news and insights from Thrivent Mutual Funds.