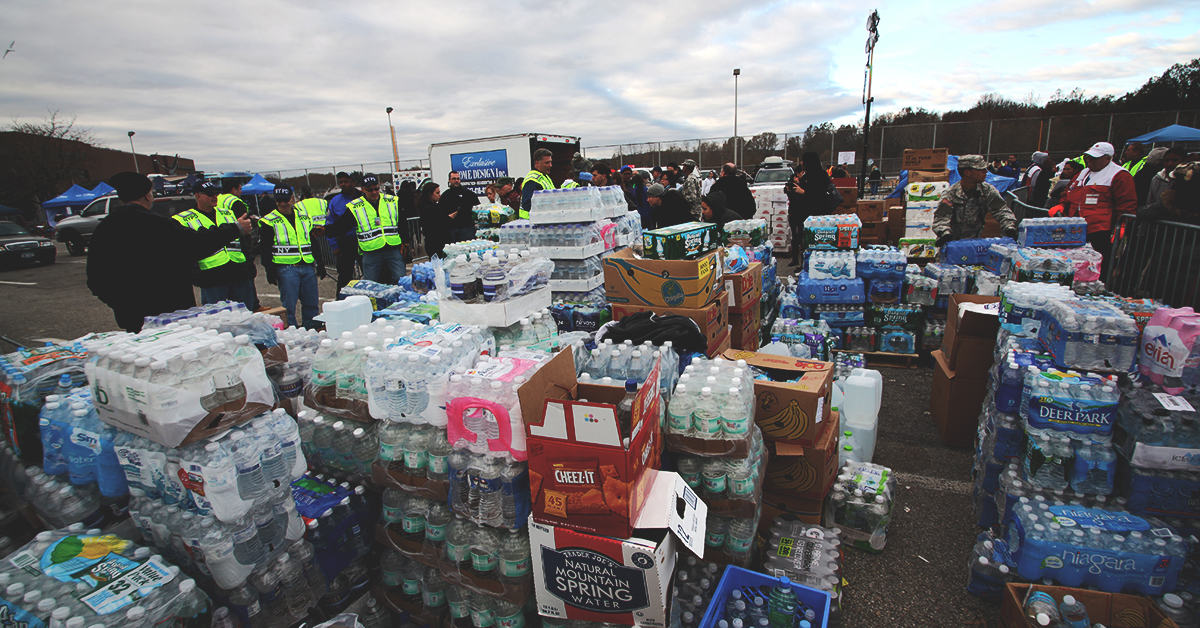 The wrath of Hurricanes Harvey and Irma caused an estimated $150 to $200 billion in damage to homes, businesses and property in Texas and Florida. What effect will those deadly and catastrophic storms have on the U.S. economy?
Major hurricanes typically destroy wealth in the short term, but can later lead to a temporary bump in economic activity in the longer term as the affected areas recover and rebuild.
We've already seen some of the short-term results of the hurricanes. With Texas oil refineries caught in the crosshairs of Hurricane Harvey, gasoline shortages spurred a jump in prices at the pump across the country. But most of the refineries that were closed have reopened, which should lead to a return to pre-hurricane gasoline prices. Pre-hurricane preparations also may have increased consumer spending on basic supplies, such as food and water, but not enough to have a meaningful impact on the overall economy.
In contrast, business closures and the mass evacuations are expected to temporarily impact the U.S. economy. Economists have cut estimates for third-quarter growth by around 0.5% with consensus estimates now calling for about 2.5% growth.
Growth, however, is expected to rebound in the fourth quarter as rebuilding begins. Over the longer term, as hurricane victims repair or replace their homes, businesses and autos, billions of dollars will be pumped into the economy through government aid, insurance claims, charity, and personal and business investment. That infusion of capital could result in a temporary bump in certain areas of the economy.
For instance, sales of home furnishings and appliances, flooring and carpeting and other building supplies should be particularly strong. Sales of autos and auto parts should also increase significantly in the affected areas. Insurance trade groups estimate that around 500,000 or more vehicles were damaged or destroyed in the hurricanes. Consumers have already begun to repair or replace their autos, which should provide a temporary boost to the auto industry.
One other segment of the economy that should be affected is employment and wages. The rebuilding campaign will entail a massive effort by building contractors. Building contractors have already reported problems filling skilled positions. Finding qualified workers may drive up regional wages and employment levels.
While insurance firms will certainly be affected by the hurricanes, we don't expect it to have a significant impact on the insurance industry. Insurance companies, generally speaking, are well capitalized and well prepared financially to deal with this. And much of the damage was considered flood damage, which is typically not covered by private insurers.
Although the hurricane recovery efforts could certainly have a relatively brief influence on the economy, we don't expect the impact to last long. Our advice for long-term investors is to stay the course. In the big picture, the hurricane and the recovery is just a short-term event that will have little, if any, lasting effect on the economy or the investment markets.

Views expressed are solely those of the author and not necessarily those of Thrivent Financial or any of its affiliates, including Thrivent Asset Management, the investment adviser for Thrivent Mutual Funds, and Thrivent Distributors LLC, the principal underwriter and distributor for Thrivent Mutual Funds.  Both Thrivent Asset Management and Thrivent Distributors LLC are wholly-owned subsidiaries of Thrivent Financial.  Thrivent Distributors LLC is a registered broker-dealer located at 625 Fourth Avenue South, Minneapolis, MN   55415.      
The views expressed are as of the date given, may change as market or other conditions change, and may differ from views expressed by Thrivent Asset Management associates.  Actual investment decisions made by Thrivent Asset Management will not necessarily reflect the views expressed herein.  This information should not be considered investment advice or a recommendation of any particular security, strategy or product.
Well that's unexpected - your subscription request was not submitted. Please try again.
Gain From Our Perspective
Get Our Investing Insights Newsletter in Your Inbox.
SUBSCRIBE NOW
Gain From Our Perspective
Get Our Investing Insights Newsletter in Your Inbox.
SUBSCRIBE
Thanks for Signing Up!
Be sure to check your inbox for the Investing Insights newsletter to get the latest news and insights from Thrivent Mutual Funds.
Great news - you're on the list!
Looks like you're already on our mailing list. Be sure to check your inbox for the Investing Insights newsletter to get the latest news and insights from Thrivent Mutual Funds.