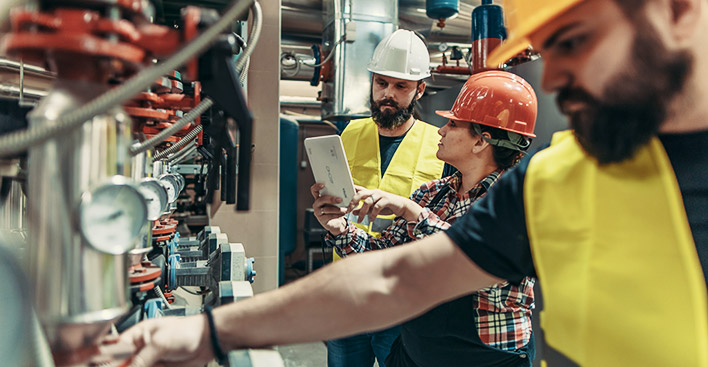 There's no doubt that, on the whole, American businesses are feeling good. Their employees? That's more complicated.
Most recent reports on U.S. business conditions are giving off a distinctly rosy glow.  Earnings have been rising at most publicly-traded U.S. companies, and nearly all sectors of the U.S. economy seem to be flourishing. U.S. employers have added workers for 94 consecutive months, with strong job gains in professional and business services, manufacturing, food service and hospitality, and construction, according to the August Employment Situation Report from the Bureau of Labor Statistics (BLS).
But despite strong job growth, American workers are still waiting for their share of the economic bounty. Wage growth continues to lag despite the fact that unemployment this year has reached the lowest rate since April 2000.
The unemployment rate hit an 18-year low of 3.8% in May before creeping up to 3.9% in July, according to the BLS. In fact, employers say that they might add new workers even faster if they could find more qualified applicants.
For instance, the National Federation of Independent Business (NFIB) found that 63% of the businesses it surveyed for its July Small Business Optimism Report reported hiring or trying to hire more employees.  In addition, 21% of owners surveyed by the NFIB cited the difficulty of finding qualified workers as their "single most important business problem," and 36% of all owners reported job openings they couldn't fill, matching the survey record high set in November 2000.
But while businesses are searching desperately for more qualified employees, they have been slow to offer meaningful wage hikes. 
Year over year, since last July, wages have only grown 2.5% to a median of $27.05 per hour, according to the BLS. That's slower than the increase in the cost of living, as measured by the Consumer Price Index (CPI). Year over year, the CPI is up 2.9% according to the CPI Summary issued August 10 by the BLS.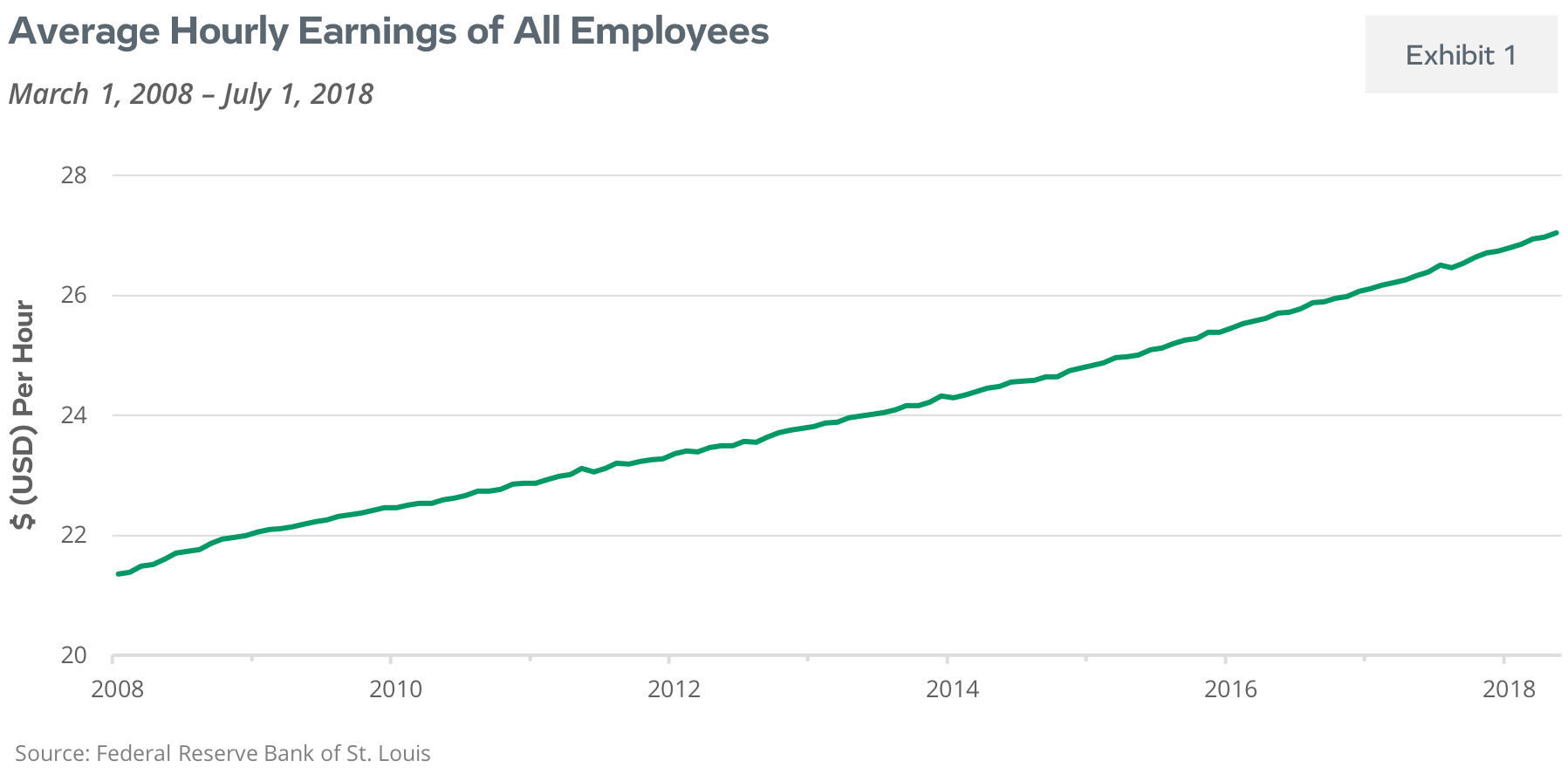 What's Behind the Slow Wage Growth?
As the job market tightens, it would seem logical that wage growth would accelerate as businesses compete for qualified workers. So far, however, businesses have been slow to resort to higher wages to attract talent.
For instance, the NFIB report noted that "reports of higher worker compensation slipped 4% from May's record reading (of 35%) to a net 31% of all firms. Plans to raise compensation rose 1% to a net 21%, (which is high by historic standards but below the recent peak of 24% in January)."
What's more, businesses have been selective about their hiring. According to the NFIB, owners are complaining "at record rates about labor quality issues, with 87% of those hiring or trying to hire in June reporting few or no qualified applicants for their open positions."
The general trends cited in the latest NFIB Small Business Optimism report are being echoed in other local reports. For instance, the July Chicago Business Barometer from the Windy City-based Institute for Supply Management reported that its "Employment indicator" rose for the third consecutive month in July. That suggests that firms are continuing to look for new hires. But the report also noted that firms are "struggling to source ideal candidates, which continues to hamper recruitment plans."
The Takeaway
We expect the employment market to continue to expand in the months ahead, based on economic and corporate growth trends. Accelerating wage growth would be a natural result of a tightening job market. But wage growth continues to be disappointing, with wages up only about 2.5% year-over-year. 
Here is something else to note. The bond market, which establishes long-term interest rates, keeps a close eye on the potential for wage inflation. While we have not yet seen wage inflation in recent years, if wages do begin to increase at a faster rate, the bond market could respond by pushing interest rates higher. And that could have implications for the broader capital markets. In other words, the bond market's response to a consistent increase in wages could make capital more expensive.
Still, current wages continue to trail pre-2009 levels. If the job market remains tight, that rate of wage growth may finally accelerate. That is, if employers are willing to continue hiring.
All information and representations herein are as of 08/24/2018, unless otherwise noted.
The views expressed are as of the date given, may change as market or other conditions change, and may differ from views expressed by other Thrivent Asset Management associates. Actual investment decisions made by Thrivent Asset Management will not necessarily reflect the views expressed. This information should not be considered investment advice or a recommendation of any particular security, strategy or product.  Investment decisions should always be made based on an investor's specific financial needs, objectives, goals, time horizon, and risk tolerance.
Well that's unexpected - your subscription request was not submitted. Please try again.
Gain From Our Perspective
Get Our Investing Insights Newsletter in Your Inbox.
Subscribe now
Gain From Our Perspective
Get Our Investing Insights Newsletter in Your Inbox.
Subscribe
Thanks for Signing Up!
Be sure to check your inbox for the Investing Insights newsletter to get the latest news and insights from Thrivent Mutual Funds.
Great news - you're on the list!
Looks like you're already on our mailing list. Be sure to check your inbox for the Investing Insights newsletter to get the latest news and insights from Thrivent Mutual Funds.