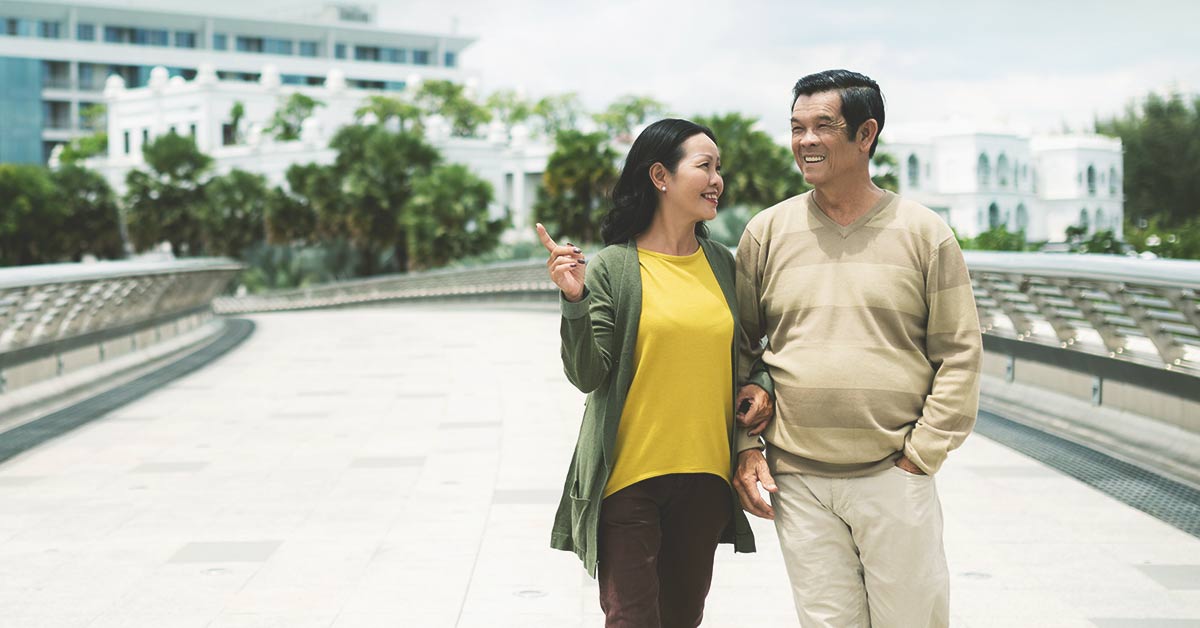 The road to retirement has been a rocky one for many individuals in the generation now approaching their golden years.
Living through a one-two punch of the tech bubble crash of 2000-2001, which wiped out more than $5 trillion in investor assets,1 and the Great Recession of 2008-09, which forced thousands of small companies out of business,2 doubled the unemployment rate,3 drove families from their homes, decimated equity-based retirement savings plans, and wiped out trillions of dollars in home and property values,4 has been particularly challenging for individuals saving for retirement.
Add in the sky-high costs of education that many parents have shelled out for their college age children, and it's little wonder that many individuals and couples now approaching the end of their careers are seriously underfunded for their retirement.
About 55 percent of households of individuals age 55-64 have less than $25,000 in retirement savings, including 41 percent who have zero, according to the Government Accountability Office 2015 Retirement Security study.5 Although most of the households in this age group do have some other resources or benefits from a defined benefit plan, about 27 percent of the individuals in this group have neither retirement savings nor a defined benefit plan.
If you've fallen behind on your retirement savings goals, making up for lost ground will not be easy, but there are some steps you may want to consider to help build up your savings before you retire:
Tighten your budget. Time to buckle down, cut your spending and allocate as much of your income as possible to your retirement savings plan. That may mean cutting back on dining out, travel expenses, clothing, entertainment, and other luxuries, but you'll be glad you did once you've stopped working and started living on your retirement savings.
Contribute the maximum to your tax-advantaged retirement plan. If you have a 401(k) or traditional IRA account, the money may be deductible from your taxable gross income for the current year as it grows tax-deferred in your account. If the company has an option that automatically raises your contribution level by a pre-set percentage every year, you may want to consider signing up for that, as well, unless you're already at the maximum level. For more information on contribution limits and rules, go to IRS Retirement Plan Rules.
Try to take advantage of higher "catch up contribution" limits on your 401(k) or IRA. Once you turn age 50, you are allowed to contribute more money to retirement savings plans, such as your 401(k) and IRA.  If you can afford to contribute more to your traditional IRA or 401(k) plan, you can build up your savings more quickly while possibly enjoying the benefits of a greater reduction in your gross taxable income for the current year. For traditional and Roth IRAs in 2016, the contribution limit for those 50 and over is $6,500 versus $5,500 for those under 50.  For 401(k) plans, those 50 and over may contribute an extra $6,000 a year above the normal $18,000 limit. Certain restrictions may apply. For more information, go to IRS Retirement Plan Rules.
Consider holding investments focused on long-term growth. It is not uncommon for individuals to become more conservative in their investment approach as they enter retirement. But since people are living longer, you may want to consider keeping a portion of your portfolio invested for long-term growth rather than to put all of your money in low yielding investments, such as money market funds. This will allow your portfolio the potential to continue to grow as you start to draw from it to fund your retirement. This approach may not be appropriate for everyone so it is important to consider your own risk tolerance and specific objectives in determining the appropriate asset mix for you.  
Get the full employer match. Many firms with 401(k) plans will match your contributions up to a certain percentage. By all means, you should take full advantage of any match your company offers by contributing as much as you can—it's free money and it grows tax-deferred! For instance, if your company offers a matching contribution of up to 5% of your pay, that's the equivalent of a 5 percent raise. If possible, try to contribute an amount sufficient to take full advantage of the company match so that you're not leaving any money on the table. 
Try to stick around until you're vested. You may have to stay with a company for five or six years to receive the full benefit of the matching contribution, but that extra match – which often adds up to 5 to 6 percent of your annual salary – may be well worth hanging around to collect. 
Review your high interest debts. If you can transfer your credit card balance and any other high yielding debt to a low interest account – or, better yet, pay it off – you'll have more cash available to add to your retirement savings. 
Look for another source of income. If you are able to work a second job or start a business that brings in some additional income, that will help bolster your savings. You may decide to hold onto that part-time job or continue to operate your part-time business after you retire from your full-time career. The longer you can put off tapping into your retirement nest egg, the larger it should grow. Unfortunately, not everyone is healthy enough to work after a certain age, so it's not something you can necessarily depend on, but if you can work part-time or run a business after you retire from your career, it could make your retirement life a lot more financially palatable.  
Think about staying on your job longer. Not everyone has the option of working longer, but if your employer allows you to stay on the job until your late 60s or 70s, that would make a dramatic difference in your retirement savings plan. It's addition—not subtraction. It means you would be able to live off your salary for a few more years while continuing to invest more into your retirement account plan.
Consider downsizing your home. If you had children, once they leave, you may be able to sell your home and buy a smaller one in order to cut your expenses and, possibly, get some additional cash in the sale of your larger home to add to your retirement nest egg.
Temper your retirement expectations. Once you come face to face with your retirement budget, you may find that you can't afford to fund all of the activities you had initially hoped for, but you may still be able to experience an active life with a variety of enjoyable activities.
Tightening your budget, saving harder, working longer, downsizing your living quarters, and modifying your lifestyle expectations may not sound particularly appealing, but once your real retirement begins, you'll be happy to have the funds available to fuel a more fulfilling lifestyle.
This website is not intended as a source for legal, accounting or tax advice or services. Work with your attorney and/or tax professional for additional information.
---
Well that's unexpected - your subscription request was not submitted. Please try again.
Gain From Our Perspective
Get Our Investing Insights Newsletter in Your Inbox.
SUBSCRIBE NOW
Gain From Our Perspective
Get Our Investing Insights Newsletter in Your Inbox.
SUBSCRIBE
Thanks for Signing Up!
Be sure to check your inbox for the Investing Insights newsletter to get the latest news and insights from Thrivent Mutual Funds.
Great news - you're on the list!
Looks like you're already on our mailing list. Be sure to check your inbox for the Investing Insights newsletter to get the latest news and insights from Thrivent Mutual Funds.