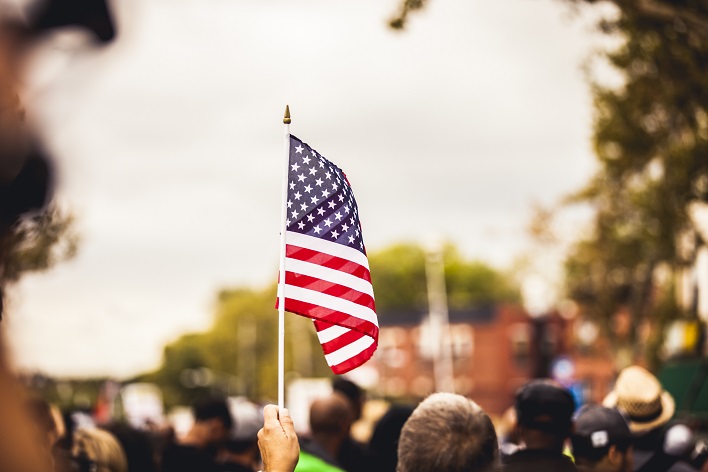 With a new president headed for the White House, how does the future look for the economy and the markets?
The specifics of the President Elect's agenda have not been articulated as of yet.  Thus we would caution against investors making significant portfolio changes based solely on short term market gyrations or personal emotions. Here are some general observations about expectations and potential market direction given the surprising change in the domestic political environment.
We think the uncertainty regarding the new administration may be factored into the market in terms of increased market volatility (as we've seen the first two days).  The bond market also has reacted to the possibility that a Trump administration will be much more comfortable with increasing government spending (on multiple fronts), and that issuance of government debt will rise dramatically as a result. Long maturity yields were up over 25 basis points (0.25%) the day after the election, continuing the overall weakness we have seen in bonds since July.   
This is very much like Brexit in that it is a highly unexpected shock to the expectations that were factored into the market.  However, the conventional "wisdom" surrounding the Brexit reaction was that the global markets, particularly the UK market, would be very negatively impacted, and that investors should "de-risk" their portfolios.  However, this knee jerk reaction (if executed in portfolios) was very costly, given that the reaction from the markets was as unexpected as the event itself – the equity markets bounced back very swiftly!  In fact, the Financial Times Stock Exchange (FTSE)1 did extremely well and European equities have been relatively stable.  We saw this type of knee jerk reaction during the first two days of trading after the election, with domestic equities opening very weakly and then roaring back.    
We've been cautious toward the markets throughout the campaign, as we pointed out in our October Market Recap (See Holding on for Election Day), but the political event itself is not our only reason for caution on risk assets. We have been concerned about corporate earnings and market valuation throughout the year. The political uncertainty has been an added dimension to this somewhat cautious stance. 
On the bond side, we have been recommending a modestly short duration profile for some time, while focusing on higher income oriented sectors of the fixed income markets.  As mentioned previously, this political event has only increased uncertainty in the short term. 
Reacting to short term volatility can be dangerous to achieving your long term financial goals. Longer term, it is important to begin considering the implications of this election. It is possible that this administration, coupled now with majorities in both the U.S. House and Senate, may be able to pursue an agenda that includes such things as:

Infrastructure spending
Reducing and/or improving regulations,
Addressing problems with the Affordable Care Act, and
Simplifying and overhauling the tax code. 
These initiatives, if pursued, may be beneficial for the economy, and thus the equity market in the long term. 
However, it is too early to make judgements on this that would lead to significant moves in your investment portfolio.  Increased volatility can provide opportunities to either rebalance a portfolio and/or begin to make tactical moves in various assets classes.  Being disciplined in your investment approach is critical in these times of tumultuous markets.
All information and representations herein are as of 11/10/2016, unless otherwise noted.
The views expressed are as of the date given, may change as market or other conditions change, and may differ from views expressed by other Thrivent Asset Management associates. Actual investment decisions made by Thrivent Asset Management will not necessarily reflect the views expressed. This information should not be considered investment advice or a recommendation of any particular security, strategy or product.  Investment decisions should always be made based on an investor's specific financial needs, objectives, goals, time horizon, and risk tolerance.
Past performance is not necessarily indicative of future results.
---
1 The Financial Times Stock Exchange (also called the FTSE 100 Index) is a share index of the 100 companies listed on the London Stock Exchange with the highest market capitalization. Indexes are unmanaged and do not reflect the fees and expenses associated with active management. Investments cannot be made directly into an index.
Well that's unexpected - your subscription request was not submitted. Please try again.
Gain From Our Perspective
Get Our Investing Insights Newsletter in Your Inbox.
SUBSCRIBE NOW
Gain From Our Perspective
Get Our Investing Insights Newsletter in Your Inbox.
SUBSCRIBE
Thanks for Signing Up!
Be sure to check your inbox for the Investing Insights newsletter to get the latest news and insights from Thrivent Mutual Funds.
Great news - you're on the list!
Looks like you're already on our mailing list. Be sure to check your inbox for the Investing Insights newsletter to get the latest news and insights from Thrivent Mutual Funds.