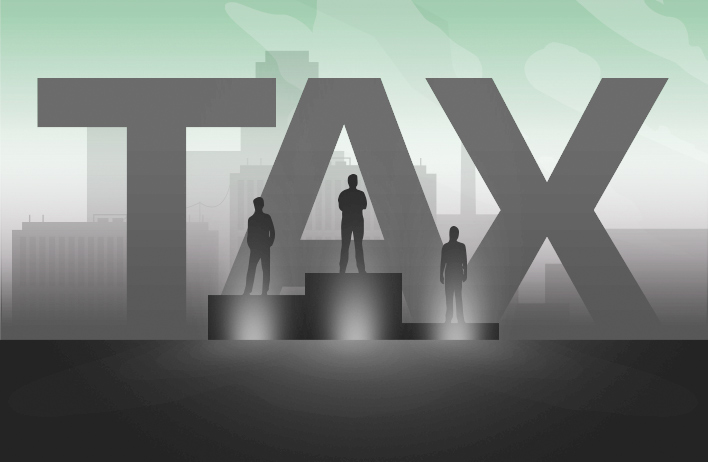 U.S. Congress recently passed and the President signed a sweeping new tax bill that has drawn both praise and disapproval.
Known as the Tax Cuts and Jobs Act (TCJA), the law generally affects the taxes you pay beginning in 2018 and beyond. While now a law, the provisions are still subject to interpretation and clarification by the IRS and other governmental entities.
How will the new law affect you?
Here are some of the basic facts– particularly regarding its effect on consumers.
Cuts for nearly all taxpayers in the near term. The new tax plan is expected to reduce taxes for the vast majority of working individuals for the next several years, but that could change when the law's temporary tax breaks expire in 2027. According to the non-partisan Tax Policy Center, "We find the bill would reduce taxes on average for all income groups in both 2018 and 2025. In general, higher income households receive larger average tax cuts as a percentage of after-tax income, with the largest cuts as a share of income going to taxpayers in the 95th to 99th percentiles of the income distribution. On average, in 2027 taxes would change little for lower- and middle-income groups and decrease for higher-income groups." The Tax Policy Center estimated that compared with current rates, only 5% of taxpayers would pay more tax in 2018 and 9% in 2025, but after the bill's temporary tax breaks expire in 2027, approximately 53% would see their taxes increase over the current level.1
Cuts for corporations, who will see their top tax rate drop from 35% to 21%. Although the break may affect some corporations more than others, as many corporations already have had an effective tax rate below 35%, the theory behind the reduction in the corporate rate was that it would spur economic growth and provide corporations with more cash that they could use to increase wages and hire more workers. (See: 2018 Market Outlook: How Will the New Tax Plan Affect the Economy?) However, there were no provisions that incentivize either of those actions. The extra cash could also be used to fund capital investment, pay higher dividends to shareholders, pad their earnings, or any number of other purposes.
People in the highest tax bracket, who will see their maximum tax rate drop from 39.6% to 37%. See the table below for the entire tax bracket.
2018 Income Bracket - Final Bill
| Tax Rate (%) | Single Filers (Taxable Income $) | Married Couples Filing Jointly (Taxable Income $) |
| --- | --- | --- |
| 10 | 0 - 9,525 | 0 - 19,050 |
| 12 | 9,525 - 38,700 | 19,050 - 77,400 |
| 22 | 38,700 - 82,500 | 77,400 - 165,000 |
| 24 | 82,500 - 157,500 | 165,000 - 315,000 |
| 32 | 157,000 - 200,000 | 315,000 - 400,000 |
| 35 | 200,000 - 500,000 | 400,000 - 600,000 |
| 37 | 500,000 and over | 600,000 and over |
Cuts for wealthy individuals and their families, who will get a substantial break on inheritance taxes. The tax exempt threshold from the estate tax will double to $11.2 million for individuals and $22.4 million for married couples. The exemption increases with inflation but this provision sunsets at the end of 2025 and reverts back to 2017 limits in 2026. It also increases income exemption levels for calculation of the alternative minimum tax from $84,500 for joint filers to $109,400, and from $54,300 to $70,300 for single filers.
Tax credit for parents. The bill increases the child tax credit and also increases the phase-out for the child tax credit through 2025 when the provision sunsets. The credit doubles from $1,000 to $2,000 per qualifying child, is fully refundable up to $1,400 (up from $1,000). The income phase-out for those qualifying for the credit increases from $110,000 to $400,000 for married filers, and from $75,000 to and $200,000 for single filers, which means that the credit will be available to more parents under the new plan.
Consumers who pay a tax advisor to prepare their taxes will lose their deduction. The standard deduction for individuals and married couples will nearly double, which is expected to greatly reduce the number of filers who itemize deductions (which means fewer people may be using a tax professional to prepare their taxes). The standard deduction will go from $6,350 to $12,000 for individuals, and from $12,700 to $24,000 for married filing jointly. While the standard deduction will be increased through 2025, the personal exemption will be eliminated during this time.
However, for those who still use a professional tax advisor to prepare their taxes, the tax deduction for paying for this service has been eliminated.
The national debt, could rise by an estimated $1.5 trillion as a result of lost revenue due to the tax cuts. The national debt already equals more than 77% of the country's gross domestic product (GDP) – the highest level in history – and that situation may worsen with the new tax cuts, according to Marc Goldwein, the Senior Vice President and Senior Policy Director for the Committee for a Responsible Federal Budget.2 Goldwein estimates that the debt could exceed the size of the economy (the GDP) within a decade as a result of the new tax plan.
Charities may suffer. Fewer people itemizing their deductions means fewer people will take a deduction for their charitable contributions. While it is possible that the tax law change will not affect charitable contributions, it could lower the incentive to donate to charities since fewer people will be able to claim a tax break for their donations. However, for those who do itemize, the new law increases the gross income limitation for charitable contributions from 50% to 60%. An option for people who need to take required minimum distributions (RMD) and no longer itemize is to take advantage of the qualified charitable distribution option and give the RMD directly to a non-profit. That way they would not be required to add the RMD amount to their taxable income.
Some health insurance recipients may lose coverage. The Congressional Budget Office (CBO) estimates that the repeal of the individual mandate penalties in the new tax bill could result in as many as 13 million fewer Americans having health insurance. Prior to the new bill, a taxpayer with no healthcare insurance would owe a fee of 2.5% of their household income or $695 per adult and $347.50 per child under 18 (whichever is higher). This provision is not scheduled to take effect until 2019.
One other side effect of the elimination of this penalty could be higher health insurance rates for some individuals. Without the penalty, many of the younger and healthier individuals may opt to drop their health insurance, which would leave a higher percentage of individuals still insured who are older, sicker and more costly to cover. The result could be an increase in insurance premiums for the individuals who still have coverage. 
People who itemize their deductions will see changes in what is deductible. These items sunset after 2025 unless otherwise indicated: 
The new law limits the itemized deduction filers can claim for the state and local taxes they pay to a total of $10,000, including income, sales and property taxes.
The law lowers the cap on the deduction for mortgage interest payments from mortgages of up to $1 million to mortgages of up to $750,000 and only applies to the principal residence and one other residence.
It also eliminates the interest deduction on home equity loans.
The moving expenses deduction for job relocation was eliminated.
The medical expenses deduction for tax years 2017 and 2018 was changed to allow taxpayers to deduct medical expenses above 7.5% of their adjusted gross income – down from 10% previously.
Other tax law changes that could add to the tax bill of some consumers include: 
The alimony deduction for divorce and separation has been eliminated for agreements signed after December 31, 2018.
A $20 per month reimbursement for bicycle commuters was eliminated.
Employee transportation or commuting subsidies of up to $255 per employee per month would no longer be deductible for employers after 2017. This could impact commuters since employers will have less incentive to provide this benefit.
What didn't change?
Student loan deductions. For 2018, the maximum amount that you can deduct for interest paid on student loans remains at $2,500. Phase-outs apply for taxpayers with modified adjusted gross income (MAGI) in excess of $65,000 ($135,000 for joint returns). It is phased out entirely for taxpayers with modified adjusted gross income (MAGI) of $80,000 or more ($165,000 or more for joint returns).
Capital gains tax rate. The maximum capital gains tax rate remains unchanged at 23.8% (20% plus 3.8% net investment income tax). The capital gains income thresholds have not changed and no longer match up exactly to the tax bracket levels.
IRAs and 401(k)s. While there are some minor changes in the rules governing tax-advantaged retirement savings plans, the new law leaves contribution limits, tax treatment and the general rules covering these accounts essentially unchanged.
The new tax bill will affect different taxpayers in different ways, depending on each individual's specific financial and earnings situation. It is advisable to discuss how the new tax plan will affect you with an accountant or tax advisor.
How will the new tax law affect the markets and the economy? Learn the details in The 2018 Market Outlook.
All information and representations herein are as of 1/9/18, unless otherwise noted.
This article is not meant to be a comprehensive review of all provisions in the Tax Cuts and Jobs Act and is subject to change based on future clarification from the IRS or other governmental organizations.
This website is not intended as a source for legal, accounting or tax advice or services. Work with your attorney and/or tax professional for additional information.

---
Well that's unexpected - your subscription request was not submitted. Please try again.
Gain From Our Perspective
Get Our Investing Insights Newsletter in Your Inbox.
SUBSCRIBE NOW
Gain From Our Perspective
Get Our Investing Insights Newsletter in Your Inbox.
SUBSCRIBE
Thanks for Signing Up!
Be sure to check your inbox for the Investing Insights newsletter to get the latest news and insights from Thrivent Mutual Funds.
Great news - you're on the list!
Looks like you're already on our mailing list. Be sure to check your inbox for the Investing Insights newsletter to get the latest news and insights from Thrivent Mutual Funds.