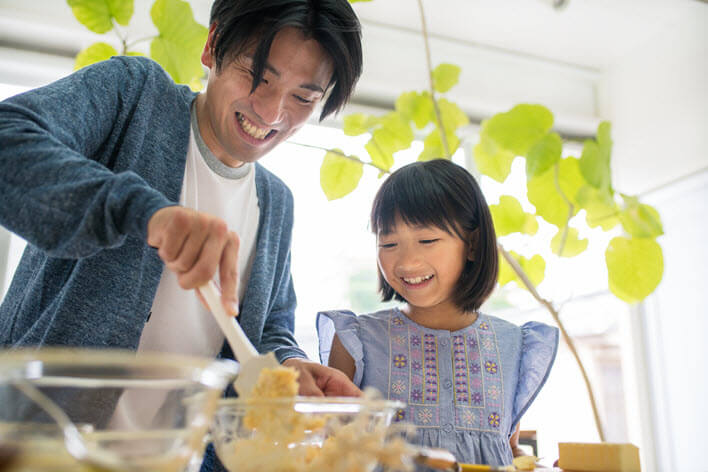 It only takes $50 a month to start a monthly investment program with Thrivent Mutual Funds1 (the $50 starting amount is available only when setting up a $50-per-month (minimum) recurring or automatic purchase plan). While that may not sound like much, hypothetically, investing $50 a month over a period of many years can add up to a sizable nest egg. (See "Start Building Your Nest Egg for Just $50 a Month.") 
But if you're already cash-strapped, how can you come up with an extra $50 a month to fund your investment plan? You may need to think creatively and be willing to make small sacrifices each month for the benefit of your long-term savings. 
What follows are a number of ways you could scrounge up an extra $50 a month to invest.
But not every penny-pinching concept is desirable. Here are a few ideas you would likely be better off avoiding:
10 Bad Ideas for Scrounging Up $50 a Month (not recommended)
Stop buying soap, tooth paste, and deodorant.
Stop driving and start hitchhiking (meet new friends).
Stop tipping your servers.
Stop paying taxes.
Stop paying the electric bill.
Stop paying your insurance.
Stop changing your oil.
Cancel your Wi-Fi and sponge off your neighbors.
Stop giving Valentine's Day, birthday, and holiday gifts to your significant other.
Test your luck at the slot machines.
15 Better Ideas for Finding $50 a Month
Cut back on the designer coffee. Sure you relish your Peppermint Peach Latte with coconut creamer from your corner coffee shop, but maybe you would relish it more if you didn't drink it every day. If you switch to K-Cups in place of your coffee shop 10 to 15 times a month, you'll have your $50. (You could save even more by using a coffee pot instead of K-Cups.)
Clean your home yourself occasionally. If you hire a cleaning service to clean your home once or twice a month, you could come up with some extra cash for your investment plan by doing a thorough cleaning yourself from time to time.
Buy less stuff: take the "Goodwill" test. Nothing wrong with charity, but if you're hauling a carload of clothing and other castoffs to your local charity distributor a time or two a year, there's a good chance that you're buying too much stuff. If you buy less clothing and other stuff, you'll have more to contribute to your investment plan.
Fix more of your own meals. If you like to eat your lunches or dinners at a local restaurant on a regular basis, you're probably spending several hundred dollars a month dining out. By fixing a sandwich or a simple meal at home or bringing one to work a couple more times a week instead of going out, you should be able to save that $50 a month.
Make a lot of meals and freeze them. You can also save money and time by making meals in bulk (such as chili) and freezing them in meal size plastic containers. Eating 10 meals out of the freezer each month instead of dining out may save you enough to cover your $50 investment. You may also be able to save a few bucks by buying frozen fruit and veggies to avoid waste and off-season up charges. Freezing meals helps them keep longer, reducing food waste. 
Stay at home for movie night. A movie ticket may cost around $15 plus tax. Add $10 for popcorn and a drink, plus tax, then double it for your date and you're spending over $50 to go to a movie. Instead of going out for every new movie, rent a movie at home and make your own popcorn and you'll come close to saving the entire $50 you need each month.  
Have more dinner dates at home. If you enjoy dining out at a nice restaurant a few times a month with someone special, you may be spending $50 to $100 or more every time you go out. By making a fabulous dinner at home once or twice a month instead of dining out, you'll still enjoy fine cuisine while freeing up your $50.
Pay yourself first. Pay your $50 into your account when you get paid and force yourself to budget your spending for the rest of the month to make up for your $50 investment contribution. You may also find it helpful to use budgeting software or to track your monthly expenditures to see where your money is going, and then create a budget to eliminate your wasteful expenditures.
Plan ahead for large household purchases and stay alert for special sales. For example, big sales on mattresses occur on Memorial Weekend, appliances go on sale in September and October when manufacturers roll out their new models, while furniture sales are big in January as retailers make room for new styles that are scheduled for release in February. 
Use coupons on essential purchases. While coupons can lead you to buy things you wouldn't necessarily buy otherwise, if you use coupons to buy essential products and services such as groceries, gasoline and oil changes, you should be able to save a few dollars each month. 
Eat your leftovers. Do you throw away a lot of food? The more leftovers you eat, the more you'll save on groceries and dining out. Next time you clean out your refrigerator, estimate the value of the meals you toss out, and that will give you an idea of the amount of money you could save each month by finishing your left-overs.
Walk or bike to work. You may need a shower and a changing room at the office if you have a long commute, but bicycling is great exercise – and saves on car expenses. 
Price shop your cell phone plan. Are you paying too much for your cell phone? You may find significant differences in cell phone plan pricing in your area. Make sure you pay a reasonable rate for your phone. While you're at it, you may want to consider cutting back on your cable TV commitment – or cut it out entirely if you're willing to settle for the local stations.
Cut back your electricity use. There are a few ways you may be able to reduce your electric bill. Unplug devices in your home when they are not being used. If you find out that you pay less for electricity at night then limit the use of your dishwasher, clothes dryer and similar appliances to evening hours. You could cut back even more by letting your dishes air dry and hanging up your clothes to dry. You could also program your thermostat so your heating/cooling system works less when you are out of the home. 
Stay home one more night a week. It's fun to go out on the town with your friends, but the cost of going out can add up over time. If you could cut back your nights-out by three or four times a month, you may be able to save enough to fund your $50 investment plan.
A Dozen Side Hustles 
If you would rather not cut your monthly budget, you may be able to find a side hustle to make a few dollars each month for your investment plan. 
Here are some side hustle concepts to consider:
Mow lawns
Snowplow driveways
Baby-sit
Drive for a ridesharing company
Freelance creative work through web services such as Fiver
Become a photographer for weddings or other special occasions
Do odd jobs – car detailing, window-washing and other handyman jobs
Sign up to participate in paid focus groups or taste testing groups.
Work part-time a few nights a month or weekends for a local store or business
Start an e-commerce website to sell products or services in which you have a special expertise
Buy and sell products on EBay, Craig's List or other sites
Lead a weekly exercise group at your health club
There are lots of ways to scrounge up an extra $50 a month – some good and some not so good. Although it may take a little extra effort or sacrifice, that $50 a month you invest now could make a significant impact many years from now on that nest egg you've been building.  
---
1. New accounts with a minimum investment amount of $50 are offered through the Thrivent Mutual Funds "automatic purchase plan." Otherwise, the minimum initial investment requirement is $2,000 for non-retirement accounts and $1,000 for IRA or tax-deferred accounts, minimum subsequent investment requirement is $50 for all account types.
Well that's unexpected - your subscription request was not submitted. Please try again.
Gain From Our Perspective
Get Our Investing Insights Newsletter in Your Inbox.
SUBSCRIBE NOW
Gain From Our Perspective
Get Our Investing Insights Newsletter in Your Inbox.
SUBSCRIBE
Thanks for Signing Up!
Be sure to check your inbox for the Investing Insights newsletter to get the latest news and insights from Thrivent Mutual Funds.
Great news - you're on the list!
Looks like you're already on our mailing list. Be sure to check your inbox for the Investing Insights newsletter to get the latest news and insights from Thrivent Mutual Funds.