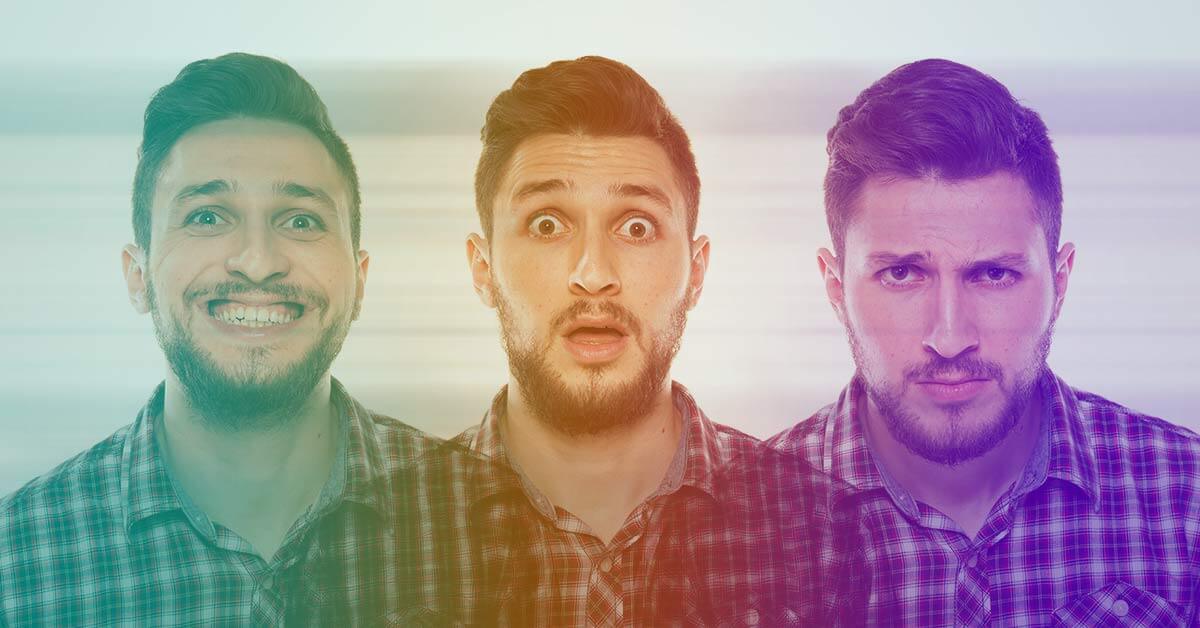 It's human nature to let emotion and behavioral biases affect your decision-making, but in the investment world, those human impulses can undermine your investment success.
You may be able to make better investment decisions if you can overcome your emotions and behavioral biases. But first, it's important to become acquainted with the most common biases – and recognize how those biases can affect your investment decisions.
Here are 12 of the most common investment behavioral biases:
Overconfidence – thinking that we have better information and are better able to interpret it than other investors. Wall Street analysts often spend their entire working life studying the markets and tracking and analyzing individual investments, so you're unlikely to pre-empt the experts with your own sources and analytical skills. In many cases, you'll end up a day late and a dollar short.
Fear of regret – holding onto an investment that has dropped in price in hopes that it will return to its original price so it can be sold without regret. If you hold onto your losers (and sell your winners), ultimately all you'll have is a portfolio of losers. Sometimes you need to take the hit and look for new opportunities with better potential. Remember, the long-term goal of investing isn't to buy and sell stocks at favorable points – it's to build wealth over time, and in many cases, that may mean holding stocks of great companies for many years while shedding the stocks of companies with disappointing financial results.
Seeking of pride – selling an investment to experience the joy of boasting about how much you made. By selling a good investment after a small gain, you may be foregoing the opportunity to hold on for a much larger long-term gain. Imagine the investor who bought $10,000 of Amazon stock at its initial public offering in 1997 and soon sold it for a quick 20% gain ($2,000). Nothing wrong with a $2,000 gain, but if you had held onto it for the next 20 years (to May 2017), your stock would be worth $4.9 million.1 Now that would be something to brag about!
House money effect – looking at gains as "winnings" and taking large risks since they were market-driven additions to your original investment. Taking those larger risks could jeopardize your gains and possibly even turn those gains to losses.
Snake-bite effect – being reluctant to take on risk or avoiding a particular investment once it has gone down in value. The downside of avoiding investments that have dropped in value is the possibility of missing out on potential gains from buying the investment at an inordinately low price.
Trying to break even – trying to recoup losses quickly by making a high-risk investment. Don't throw good money after bad by taking unnecessary risks which could result in even greater losses.
Reference points – making buy/sell decisions in terms of gains and losses relative to certain reference points, such as planning to sell a stock when it reaches a predetermined price. But to put a limit on how high an investment should grow before you sell it will prevent you from earning greater long-term returns on that investment. Remember, every time you sell a strong investment from your portfolio – the stock of a company that has experienced consistent growth -- you need to find another investment to take its place. It may be unrealistic to believe you can continue to find new investments that will outperform the investments you already have.
Familiarity – investing in stocks or bonds of companies, municipalities or other entities with which you are most familiar. Just because you're familiar with an entity doesn't mean it's a good investment. By focusing only on investments with which you're familiar, you may be passing up other investments or asset classes with better potential.
Mental accounting – classifying investments by accounts (such as retirement, education, IRAs, 401(k)s, etc.) instead of asset classes. Rather than approaching each account separately, it's important to keep all of your accounts in mind and manage them as one large portfolio in order to maintain proper diversification across all of your accounts to reduce risk and volatility. While diversification can help reduce market risk, it does not eliminate it. Diversification does not assure a profit or protect against loss in a declining market.
Representativeness – simplifying investment decisions by associating a specific characteristic as representative of future success or failure, such as equating a "good" company with a "good" stock. Not all good companies do well in the stock market. It's important to see the whole picture in order to make an informed investment decision.
Endowment effect – placing extra value on investments you already own and feeling a personal loss in giving them up. Keep in mind, the investment doesn't know you own it and it doesn't care, so don't fall in love with an investment. Be willing to move on if the investment falters in order to seek better investment opportunities.
Disposition effect – reacting to media releases on company-specific news, but not reacting to macroeconomic developments. That can lead to buying and selling investments at the least opportune times. Remember, any news on an investment that you read would likely already be factored into the price of the investment by the time you act because Wall Street is often ahead of you in terms of access to information and ability to react.
Understanding your emotions and behavioral biases may not make you a great investor, but it can help you avoid some of the common investment pitfalls that could impair your investment performance and cost you money in the long run. You should always make your investment decisions based on your specific financial needs, objectives, goals, time horizon, and risk tolerance.
Keep in mind, all investing involves risk, including the possible loss of principal, and the past performance of any particular investment may not be indicative of its future results.
---
Well that's unexpected - your subscription request was not submitted. Please try again.
Gain From Our Perspective
Get Our Investing Insights Newsletter in Your Inbox.
Subscribe now
Gain From Our Perspective
Get Our Investing Insights Newsletter in Your Inbox.
Subscribe
Thanks for Signing Up!
Be sure to check your inbox for the Investing Insights newsletter to get the latest news and insights from Thrivent Mutual Funds.
Great news - you're on the list!
Looks like you're already on our mailing list. Be sure to check your inbox for the Investing Insights newsletter to get the latest news and insights from Thrivent Mutual Funds.