When you invest in us,
you feel invested in something greater.
Thrivent Asset Allocation Funds
Thrivent Mutual Funds are divided into simple categories that allow all kinds of investors to make informed financial decisions, so we can all make the kind of positive impact we were meant to make.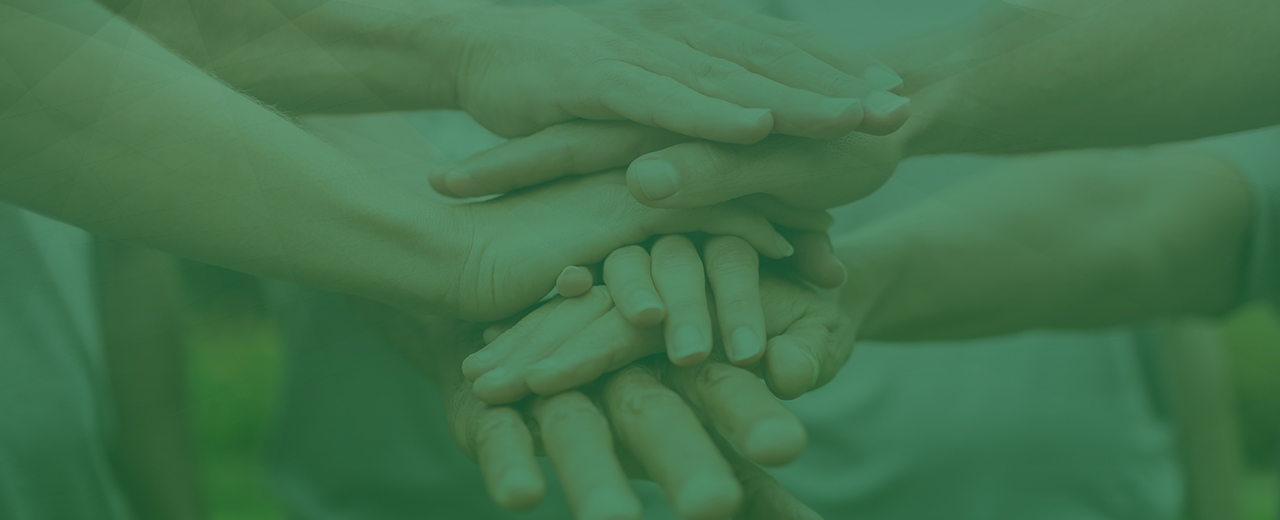 Why Thrivent Mutual Funds?
At Thrivent Mutual Funds, we believe our greatest investment is in you. For decades our seasoned team of investment professionals have been investing with a greater purpose, helping others build a greater life for themselves, their families, and their community.
GET TO KNOW US
Answer some simple questions to help learn what kind of investor you are.
An important thing to me when investing is:
Last year, you invested $10,000. Given the potential gain or loss in any 1 year, which of the outcomes are you most comfortable with?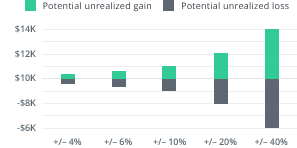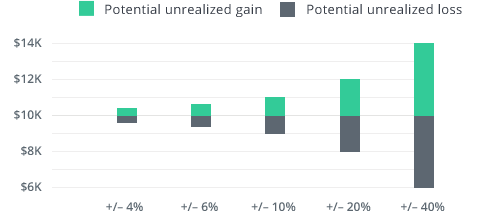 *The maximum gain or loss on an investment is impossible to predict. The ranges shown in the chart are hypothetical and are designed solely to gauge an investor's risk tolerance.
If the market crashes like it did in 2008 and your account balance drops by 30% in three months, would you...
Investments with high potential returns are usually more risky. Are you okay with your investment dropping in value during market volatility?
I won't need my money for years.
Then, I plan to withdraw it over the course of years.
Then, I plan to take all of my investment as a lump-sum.
Drag the slider left or right to adjust the number of years.
Do you anticipate withdrawing 20% or more of your money at one time?
I'll probably withdraw 20% or more of my money in years.
Drag the slider left or right to adjust the number of years.
If you lost your household's income, how long could you pay your bills with your non-retirement savings?
Conservative Investor
Conservative investors want as little to do with risk as possible. Lower returns are ok because their first priority is to not lose money. Money may be needed soon, so investing conservatively may be a wise option. While our Asset Allocation funds may not match your risk tolerance, please view our other mutual funds to find one that may better align with a conservative risk tolerance. View All Mutual Funds
Moderately Conservative Investor
Moderately conservative investors want to invest, but without taking large risks. Their priority is to not lose their investment, so lower returns are ok. Money may be needed soon, so investing somewhat conservatively may be a good option. They're more moderate than a conservative investor.
Moderate Investor
Moderates take a balanced approach to investing. Short-term ups and downs are alright if it nets a higher return, but they are uncomfortable if the volatility lasts too long. Money will be needed, but not any time soon.
Moderately Aggressive Investor
Moderately aggressive investors want to be rewarded for taking risks. While not the most aggressive investor, they do tend to think that if they just hang in there, investments will pay off. Money may not be needed for a while, so they can ride out ups and downs.
Aggressive Investor
When investing, the goal for aggressive investors is to maximize returns. Underperforming investments aren't scary because they're optimistic the markets will rebound over the long-term. After all, taking bigger risks is part of the process. Time is on their side and money may not be needed for quite a while.
This quiz can help you assess your investment risk tolerance which is one of many things to consider when investing. Risk tolerance can change over time. You should also consider things such as your overall portfolio, financial situation, investing experience, time horizo,n and investment objectives. View All Investing Types
See How It All Adds Up
Drag the slider to see how a monthly investment in the Thrivent Moderately Aggressive Allocation Fund would have accumulated over the last ten years.


No need to break the bank. You only need as little as $50 a month to start investing in Thrivent Mutual Funds.
Performance shown assumes investment ($50, $100, $250, or $500) was made at the beginning of every month during the period of 3/31/2007 to 3/31/2017 into Thrivent Moderately Aggressive Allocation Fund – Class S. Performance shown assumes the reinvestment of all dividends and capital gains. Performance of other funds or share classes will vary from the results shown based on differences in investment performance, sales charges and expenses.
Performance data cited represents past performance and should not be viewed as an indication of future results. Investment return and principal value of the investment will fluctuate so that an investor's shares, when redeemed, may be worth more or less than the original cost. Current performance may be lower or higher than the performance data quoted.
Looking to Learn More? Sign up for our Investing Insights newsletter.
Subscribe
Thanks for signing up with us.
Be sure to check your inbox for the latest news and insights from Thrivent.
Well that's unexpected - your subscription request was not submitted. Please try again.
Great news - you're on the list!
Looks like you're already on our mailing list. Be sure to check your inbox for the Investing Insights newsletter to get the latest news and insights from Thrivent Mutual Funds.
Our Asset Allocation Funds