They live on their terms. They travel. Work cool jobs. And invest their way.
They won't be bogged down by investing. They want to get on living.
And we not only celebrate them, we want to make it simple for them and everyone like them.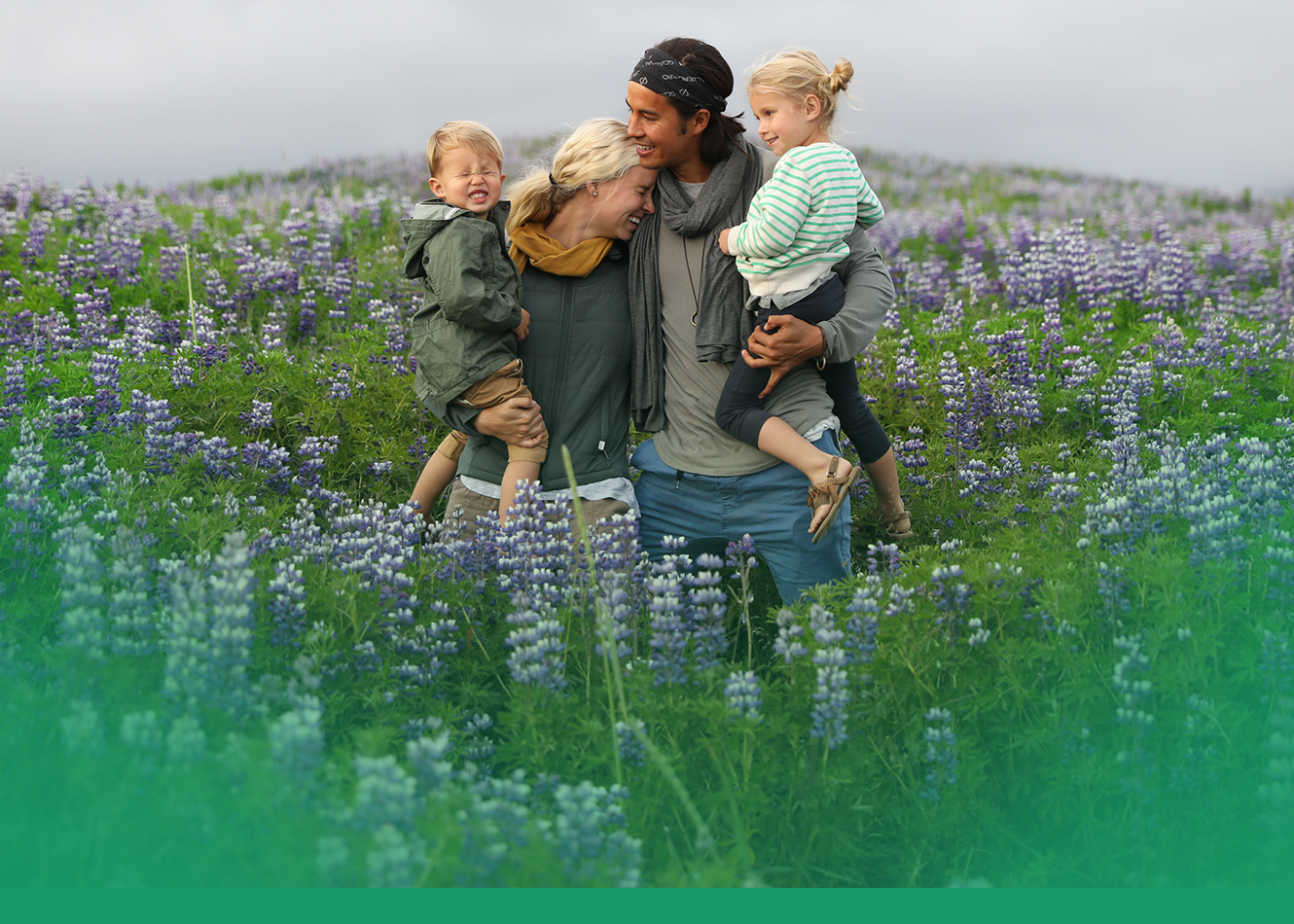 Meet The Bucket List Family
Travelers. Movers and Savers.
They tried the 9 to 5. And quickly found out they had next to zero interest in that. So they sold almost every one of their worldly possessions and headed for the far corners of the earth. Traveling 26 months straight, in 45 countries, with two kids in tow. They are the things most only dream of. But they are a shining example of what's possible with the right planning, saving, and investing.
What does travel mean to you?

Two years ago, for me, travel was a vacation—an escape from life. Now, we see travel as experiencing life. It's an opportunity to see how beautiful the earth is and the creatures that are a part of it.

We've never been risk takers financially and always make sure that our "safety net" is solid, secure and growing. We know our risk tolerance and we try to make investments that we are comfortable with.

Advice on how to save for travel?

I do believe that everyone can budget for travel. If you really evaluate the way you spend money between your wants and your needs, then take out a couple of your wants, you can save up for travel.
Want to learn more about the Bucket List Family? Read More >
Three ways we're breaking down barriers.
It's simple.
And simply put.
Thought this would be complex and time consuming? Our Mutual Funds 101 makes it anything but.
Steeped in values.
Dedicated to transparency.
Can't see trusting a financial company? We believe in being clear and open at every stage of your investing journey.
Get started for as little
as $50* a month.
Think you need thousands to start investing? Thrivent Mutual Funds is poised to help investors of all types.
QUESTIONS?
CALL US. WE'RE HERE TO HELP. 1-800-847-4836
M-F: 8 A.M. TO 6 P.M. CENTRAL TIME.
* $50 a month automatic investment does not apply to the Thrivent Money Market Fund or Thrivent Limited Maturity Bond Fund, which have a minimum monthly investment of $100.
This author is not a client of Thrivent Mutual Funds. The views expressed are solely those of the author(s) and not necessarily those of Thrivent Distributors, LLC, the principal underwriter and distributor for Thrivent Mutual Funds. This information should not be considered investment advice or a recommendation of any particular security, strategy or product. This article is not intended to represent a specific client experience with Thrivent Mutual Funds and may not be representative of those of other investors and does not indicate future performance or success. Investment decisions should always be made based on an investor's specific financial needs, objectives, goals, time horizon, and risk tolerance.